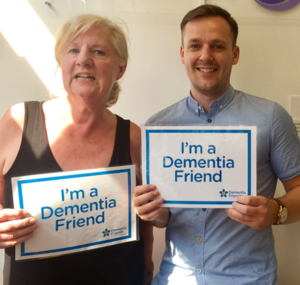 The team at Bromley Hearing Care Centre have joined the UK's biggest ever initiative by becoming a 'Dementia Friend'. The initiative is to help change the way people think, act and talk about dementia.
Adam Chell, branch manager and audiologist of Bromley Hearing Care Centre, was among staff who were given the specialist dementia awareness training.
The training is designed to strengthen the staffs' customer experience skills when engaging with customers with dementia.
---
More of this story will be featured in the next edition of Distinctions, our free newsletter.
---