With the advances in modern technology and the miniaturisation of most things we use in the world, we are so pleased that the boffins at Phonak have delivered a tiny miracle capable of addressing the needs of most people with a mild to moderate hearing loss.
In fact, we are baffled as to why anyone would consider an alternative solution.
What is the Lyric hearing loss solution?
Benefits:
Stays in the ear permanently
No batteries or wax filters
Invisible from all angles
The Lyric is so unlike other hearing loss solutions because it stays in the ear permanently. Isn't that amazing in itself? There is no daily insertion like conventional hearing aids. No batteries to change or wax filters to replace. You simply wear it on the go all the time. Your everyday life is uninterrupted. Go to bed hearing and wake up hearing. If there was any perceived disability, not anymore. The Lyric is totally invisible from all angles even up close and personal!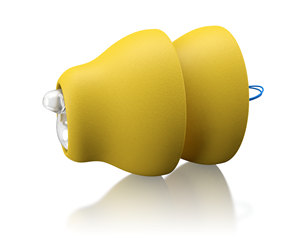 You can sleep with it in the ear and carry out all your normal daily routines including sport, work and even showering. The device can only be implanted into the ear by qualified hearing healthcare professionals who have been highly trained, rigorously vetted and exclusively certified.
How can you access this technology?
The Lyric is only available from recognised centres of excellence and very few are chosen. That is why, in our experience, people travel much longer distances to try it.
How does the Lyric work?
The Lyric works much the same as a hearing aid in the fact it takes in sound, processes and amplifies it and sends it to the ear drum which is only 4mm from where it sits comfortably in the ear canal. Far away and deep in the ear from the wax glands, so no chance of getting blocked. Totally invisible to anyone trying to see it and completely hassle free. No more fiddling with batteries, no more running out of batteries and no more being self-conscious, because no one apart from you knows that it's there.
When surveying and asking hearing impaired individuals what they want most from a solution, it is to be completely invisible. The fact that it never needs to be taken out, except by us, there is no forgetting to put it in because it is already in place.
Book a Lyric test with our team
All our centres across Sussex have been accredited and licenced to test, size and fit Lyric and what's more all Lyrics are fitted totally risk free with a 30 day trial period to ensure it is the correct solution for you. Simply be tested and sized and if Lyric is right for your ears you can have a 30 day assessment period.
Realise your full potential without hearing loss getting in the way. Take our 'is Lyric for me?' quiz online and book an appointment to try this amazing and revolutionary invention. Tel: 01403 218863