---

---
Wednesday 17th May 10am-4pm
The Hall Place
Bourne Road, Bexley, DA5 1PQ.
Thursday 18th May 10am-4pm
Ripley Arts Centre
24 Sundridge Avenue, Bromley, BR1 2PX.
---
South East Hearing Care Centres are holding their free annual Hear Here! event to coincide with Deaf Awareness Week.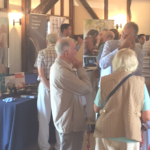 The UK Council on deafness is calling this week "A celebration" and we are pleased to support and celebrate this worthy cause. It is estimated that up to 10 million people have some degree of hearing loss in this country, yet there is still uncertainty around what to do, where to get help and more importantly, what is available to alleviate the symptoms.
Showcasing the latest technology
Our free annual Hear Here! events are held close to our hearing care centres in Kent and Sussex and year on year become larger, busier than ever and more spectacular. Open from 10am till 4pm, this year we will have the usual walk around exhibition, with the world's leading hearing aid manufacturers showcasing the latest technology, as well as specialist talks throughout the day.
Two days, two venues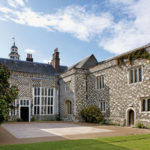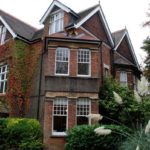 We have chosen two very prestigious and well known locations. On Wednesday 17th May we will be at Hall Place in Bexley, renowned for its stunning Tudor architecture and gardens, sitting on the banks of the river Cray. Our second location on Thursday 18th May will be at Ripley Arts Centre, just a short distance from Bromley town centre. The venue is a charming Victorian house known locally as Ripley.
Guest speakers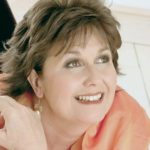 Our Hear Here! roadshows always prove to be popular and this year is no exception, with our guest speaker being the world renowned Mezzo Soprano opera singer, Janine Roebuck. Janine is a hearing aid wearer and will be talking about her experience and giving an example of her talented singing voice. Other topics by specialist speakers will include tinnitus and earwax removal, plus a fascinating talk about a deaf school in Kenya that South East Hearing Care Centres have supported for over 15 years.
Free prize draw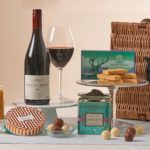 Refreshments will also be served throughout the day and there is free entry to our prize draw, with a chance to win a luxury hamper, plus a goody bag for all attendees.
Register today
These events, once publicised, become full very quickly and with all that is on offer during the day, it would be a shame to miss anything. We strongly recommend that you indicate your interest by calling us on 020 8460 8954 so we can register you free of charge.
---