Fundraising quest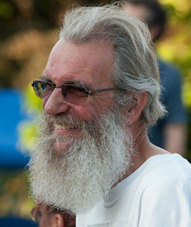 Fred Ball, a sound engineer in Horsham, had suffered with hearing loss for several years and was failing to get by with NHS hearing aids.
Subsequently his job, mixing live sound, was becoming harder for him, to the point where he thought he would have to take a step back from what he loved doing most.
But through the generosity of local musicians that Fred has inspired and encouraged over the years, a fundraising quest was set up to help raise money and buy him the best hearing aids technology had to offer.
When South East Hearing Care Centres were approached for sponsorship, they felt that it was a wonderful campaign and readily agreed, happy to assist Fred with the best hearing aids possible.
Musical events
Over the summer period, a variety of musical events took place across Horsham and Crawley, and merchandise sold. A crowd funding page was set up and the donations came pouring in.
As you can imagine, Fred was blown away by it all and is extremely grateful that people would want to help him this way. This is what he had to say about his hearing journey: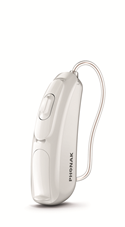 "Thanks to my musician friends, their supporters, the music venues and promoters in the Horsham, Crawley and surrounding areas who raised the funds for me to have new hearing aids. To say it is life changing, for me, is an understatement. Music has always been a major part of my life as a performer and a sound engineer. I really thought that my hearing loss was going to put an end to that! I had decided that I would need to stop doing live sound jobs. The service I have had from South East Hearing Care Centres is second to none. So much so, that I can look forward to carry on doing what I love most."
FRED 'GOODLIFE' BALL
---
Have you had a hearing test lately? Try our quick online hearing evaluation, which will give you a good indication of how well you are hearing and whether you would benefit from a professional hearing test.
---
PRIVACY STATEMENT We do not share your personal details with any third parties.
All details provided are treated in strictest confidence.