The final hurdle
Zara, the puppy we sponsor, has made it! She graduated as a hearing dog, and has been partnered with Lynda.
Lynda has led a fulfilling career helping deaf children as a teaching assistant. However, when Lynda moved house and school she starting isolating herself, finding it just too difficult to be around people who couldn't relate to her deafness.
It wasn't until she was 11 years old that Lynda realised she had difficulty hearing people. Doctors thought there was nothing wrong because her speech was so good. After struggling through school and college, she insisted on a hearing test. This revealed she has sensorineural deafness
(damage to the cochlea and auditory nerve) in both ears. To this day, nobody
knows why.
Then, many years later she found out about Hearing Dogs online. "My youngest daughter's Jack Russell Terrier used to tell me about a couple of sounds and it was so wonderful. I thought it would be amazing if I had one!"
Well, today, Lynda has one – beautiful Zara and Lynda is thrilled. "Zara has already totally transformed my life. She has got me out of the rut I was in. I don't shut myself away any more. Now, we're out walking every day.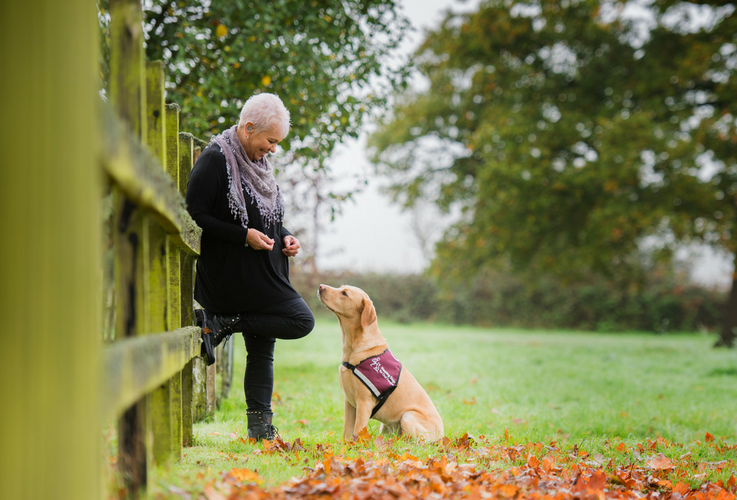 Could batteries be a thing of the past?
Thankfully, we have all the solutions for a trouble free hearing experience. Most manufacturers have now acquired a retrofit rechargeable battery option to their hearing devices. This means no longer having to remember to purchase batteries or fiddle around exchanging batteries when the warning beep is activated.
A single charge is enough for a full day of hearing and there are many purpose built rechargeable hearing aids there but by far the best and most reliable is the Phonak Belong™ platform which features innovative rechargeable lithium-ion technology that has been minimized to be fully integrated into a hearing aid. Designed to simplify life, Phonak rechargeable hearing aids can free your clients from the hassles of disposable batteries that are small and difficult to handle.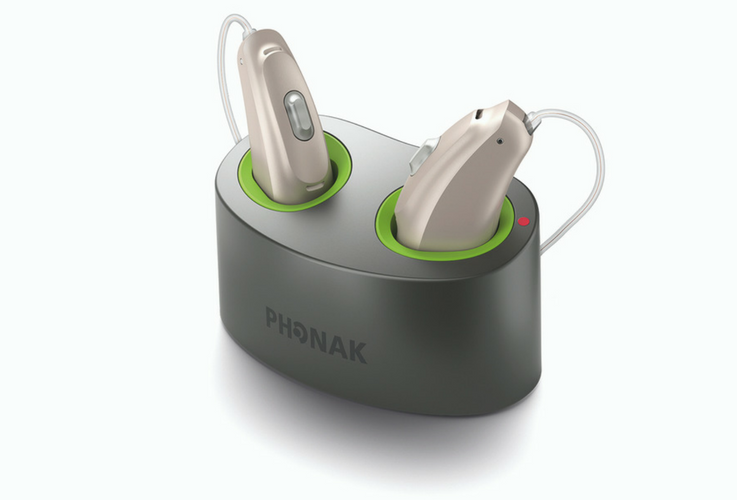 Now they can enjoy the freedom and confidence of knowing that the rechargeable hearing aids are conveniently charged and ready to take them through long days… and nights, if necessary.
SPECIAL OFFER 25% discount or all inquiries quoting this newsletter* through to the end of May 2018
Did you Know?
Excessive noise is the single largest contributor to hearing loss and has been since the start of the industrial revolution. Whilst health and safety have improved work environments leisure noise responsible for the damage.
LYRIC The most invisible and hassle-free solution

Another great solution which also doesn't use batteries is the deep fit, totally invisible, hassle-free, worn months at a time Lyric device.
Question, Do you want the most invisible solution available to correct your hearing loss? The answer has to be an emphatic yes! Then, surely the first device to consider is the Lyric. No one will know you are wearing hearing aids whilst you go about your normal routine.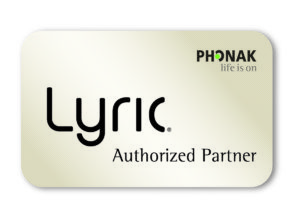 With Lyric you can effortlessly sleep, shower, exercise, use the telephone, in fact, you will forget it is there. Read what our Lyric wearers say on our website. One of the most striking comments I have heard is, "With Lyric, it is like turning the clock back 20 years and gets rid of any perceived disability.
I can wear them comfortably for 24 hours a day and no one but me knows." There is no smaller or natural sounding device and it is available exclusively from our centres in Bromley, Chichester, Horsham and Seaford.
Call today for an appointment to see if you are suitable for this tiny miracle and take advantage of our completely complimentary risk-free 30-day trial.
SPECIAL OFFER 30 DAY RISK-FREE TRIAL (formerly £250) www.hearingcarecentres.co.uk/products/lyric/
Fun Fact
Sound cannot travel through a vacuum. A vacuum is an area without any air, like space. So without molecules to knock into each other or vibrate, there is no sound.
Kenya School update
Nothing would be complete without an update of the Reverend Muhoro School for the Deaf. Situated in the remote district of Mukurewe-ini on the slopes of Mount Kenya, this school has been dear to our hearts for nearly sixteen years and is a highlight of our audiological year when we visit to help out the few students we can.
Over the years that support has steadily grown (as has the school) and on each occasion, we now hold a free ear clinic for the local community, at the weekend after we have attended to the needs of the deaf students.
In each Newsletter, we like to give sincere thanks and a mention to those who have helped us along the way with generous donations of new hearing aids and refurbished audiological equipment.
Special thanks go to Starkey laboratories for making at least eighty ear moulds annually for running repairs and the new intake of students.
Selma Becker of Help in Hearing for a microsuction ear wax removal unit,
The Inner Wheel for choosing the school as their overseas charitable support this year
St Andrews church, Nuthurst for their continued support.
Phonak and Resound for hearing aids and the generous sponsoring of students by various patients and friends of South East Hearing Care Centres.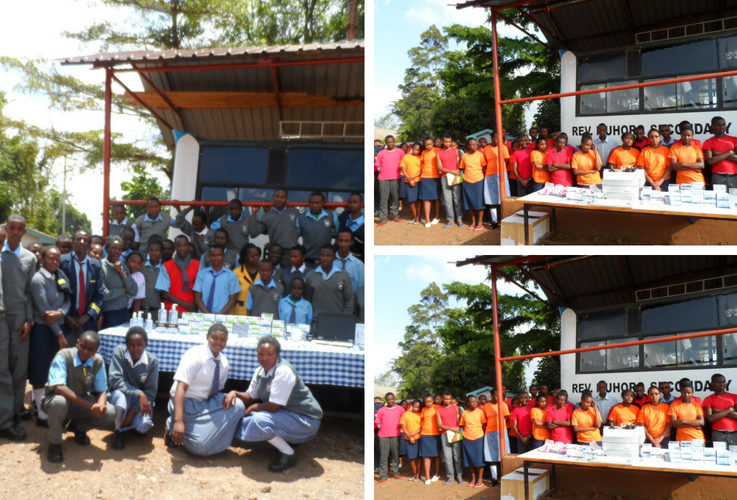 Testimonial from David Foster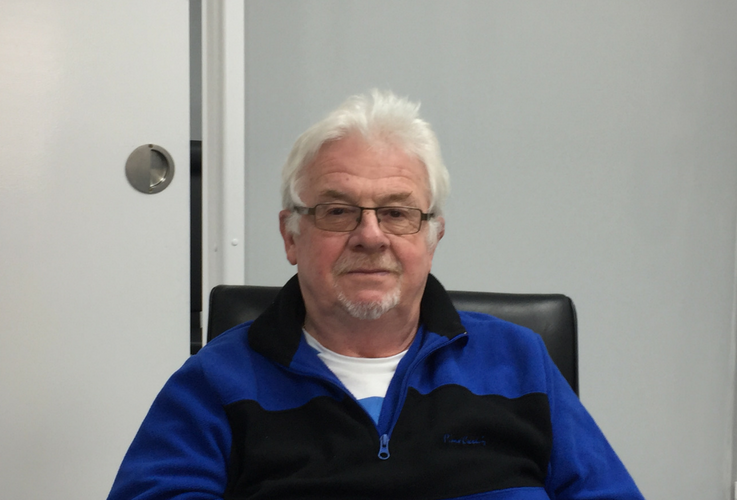 "I had been struggling with my hearing for a while and in particular in noisy environments, so made a hearing test appointment with Liam. This was very thorough and the outcome being Liam offered to get a small range of hearing aids in for me to trial.
It was suggested that I waited a short while to trial the new Oticon Opn 1 The trial was a great success but now my vanity kicked in and I needed to make sure the aids were small and would hide behind my grey (nearly white ) hair. So the aids were ordered and I was delighted with what I got.
Since then the unique online programming that is available for these aids has allowed me to have around 5 programmes which are easily controlled on my phone, depending on the environment and location type that I am in.
I am very active so even have a setting for the cinema and bowls. These aids have helped me when working and out and about, as I need and want to hear what others are saying while competing with a noisy background eg restaurants and group discussions. Plus, I can also use them as a hands-free device with my phone!
The service has been superb and I have been very pleased with all the help, support and aftercare that I have received from Liam and his Seaford team "
Patricia joins the family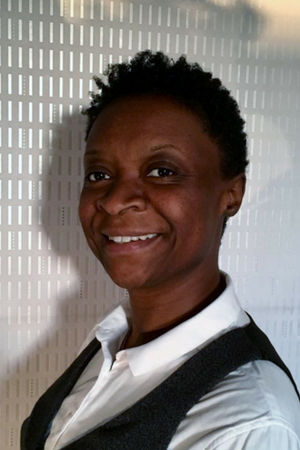 South East Hearing Care Centres is pleased to announce the newest member of our team in Horsham and arrives with a wealth of knowledge. Patricia has had a love of sound and technology for many years. She qualified with a Masters in Audiology from Southampton University and has worked in both the NHS and private sector.
She initially trained and worked as an audio computer programmer and lecturer. Working with and designing cutting edge technology. This included producing digital sound equipment for disabled children, which was even featured in the Telegraph.
Patricia has been based in Sussex for over 10 years and has enjoyed bringing up her family here. She loves spending time on the South Downs and has a new found love of bird-watching. Though don't ask what any of them are called.
In her spare time Patricia writes, records and produces digital music. Some of which have been featured in television documentaries. We are pleased to see Patricia hit the ground running and she has already completed her wax removal and Lyric training after joining us in January.
Why not come into our Horsham centre and meet Patricia. Her smile will disarm you and her audiological skills please you.