Truly hear what matters to you with a range of innovative new products from trusted brand Signia. Our audiologists are proud to present you with our new range of hearing aid products, available at all of our sussex branches in Chichester, Horsham and Seaford.
As the COVID-19 virus continues to dominate the media, we wanted to bring you some exciting news! We at South East Hearing Care Centres are proud suppliers of the latest hearing innovations from Signia, and as an innovation leader in the hearing aid industry, Signia is transforming the image of hearing aids – from necessary medical devices to highly sophisticated, stylish hearwear™.
The new hearing devices have been built on the Xperience platform – the world's first hearing technology to provide you with the benefit of acoustic-motion sensors, designed to adapt and suit your personal preferences. Whether you value discretion, style, or modern high-tech – Signia Xperience 'state-of-the-art' hearing devices provide the ideal solution!
Enquire today using our contact form, or call your closest hearing care clinic; Chichester (01243 774 536), Horsham (01403 218 863), or Seaford (01323 899 655).
The challenge with hearing and speech
Your life does not stand still. Whether you are out jogging, chatting with friends on Zoom or simply relaxing around the house, approximately 90% of your activities involve motion – meaning your surroundings change constantly. And as you move, your acoustic environment changes.
This is why hearing can go from easy to nearly impossible in just a few seconds – for example, as you move from the relatively quiet surroundings of your home or car to a busier, acoustically more challenging place like a car park or 'traffic filled' street.
To join all the important conversations in life (cheerful or serious, inspirational or trivial), we need to understand speech all the time.
The solution for better hearing – Signia Xperience

The issue with many historic hearing aids is that they either focus on what is directly in front of you or on your general surroundings, often missing important sounds that matter.
Signia Xperience is the first hearing aid platform (ever) that does not make that compromise. It can do both at the same time allowing you to hear what is directly in front of you and in your general surroundings.
Better hearing even when you're in motion?
In addition, it is difficult to follow a conversation while walking or running because existing hearing aids assume that the wearer is not in motion.
As a world's first, Signia Xperience takes motion into account so that you can easily follow conversations – even in active or motion influenced situations.
New hearing aid innovations
Here are the new products now available to you through South East Hearing Care Centres:
Styletto X – World's first hearing aid to offer Qi charging
Styletto X delivers the most complete hearing experience by combining award-winning design*, portable rechargeability, and Bluetooth connectivity – with all the audiological benefits of the Xperience platform.
Beautifully crafted to seamlessly fit your lifestyle, Styletto X combines a sleek form with metallic accents, evocative of familiar high-end Bluetooth devices. In five contemporary colours, you will want to show this device off!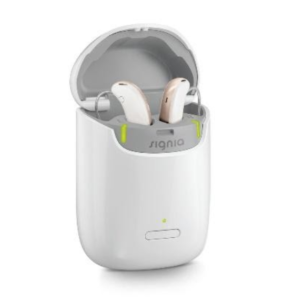 Silk X – World's first 'nearly invisible' aid on the Xperience platform
Silk X provides you with ultimate discretion if you'd rather keep your hearing loss hidden. The only ready-to-wear hearing aid on the successful Signia Xperience platform, Silk X delivers clear speech understanding in a nearly invisible form.
Proving that good things really can come in tiny packages; Silk X is a nifty little solution – comparable in size to a pistachio nut!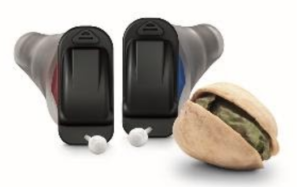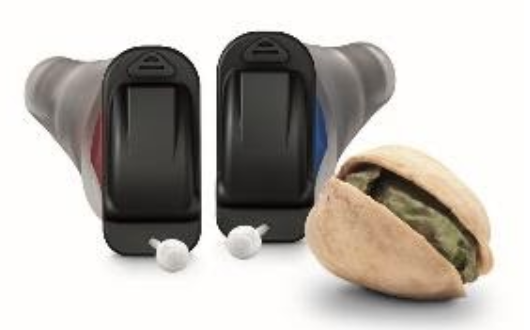 Signia Assistant – World's first 'neural network' for hearing aids
Your very own hearing companion – always on hand, within the Signia app! The Signia Assistant is a highly intelligent system that is inspired by the human brain – solving challenges, learning, and evaluating each interaction completely anonymously.
With Artificial Intelligence, the Assistant ensures that you always benefit from the best possible hearing-solution in any situation, tailored to your specific needs and preferences (like having a Hearing Care Assistant in your pocket)!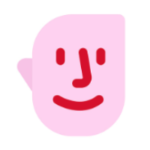 Try these Signia hearing solutions for yourself
If you would like any further information regarding the products above, on how South East Hearing Care Centres can assist with your hearing requirements, or you would like to arrange a consultation, please get in touch.
Feel free to call us on 01403 218863 or email us at admin@hearingcarecentres.co.uk, and we will do our best to meet your needs.