South East Hearing Care Centres are a network of independent hearing healthcare clinics across Sussex. Each of our three clinics offer the same high standards of professional care, personal attention and continued aftercare.
Book an appointment today or for more information, contact our team at your nearest clinic.
Our Values
We understand how important your ears are to your life, whether you have hearing loss or ear wax or just want a general check-up. All our staff are trained on all things hearing and are understanding of all your needs, while keeping our staff safe. We have widened doorways for wheelchair users, clear facemasks while our regulatory organisations suggest masking, and a variety of ways to contact us; including email, phone and through a form.
Our ethos is all about you, the patient, and working with you to get detailed diagnostics for the best results, using our state-of-the-art diagnostic tools. We are proud of the longstanding relationships we build and affording the luxury of time to all our visitors. We even have some patients who have been with us from the very beginning, which marks a quarter of a century of bespoke ear care from us.
Why choose us?
25 years of experience
Independent, impartial audiologists
A focus on excellent patient care
Our audiologists are HCPC Registered
Proud members of AIHHP and BSHAA
Fully equipped, modern facilities
Unhurried diagnosis and objective advice
Our clinics are classed as AIHHP Centres of Excellence
Being independent means that our audiologists have the freedom to select the most suitable hearing aids for each individual client, from any of the world's leading manufacturers.
We offer impartial advice and our aim is always to find the best possible overall solution to meet our patient's particular hearing requirements. We are also executive members of the Association of Hearing Healthcare Professionals and all our centres are classed as Centres of Excellence.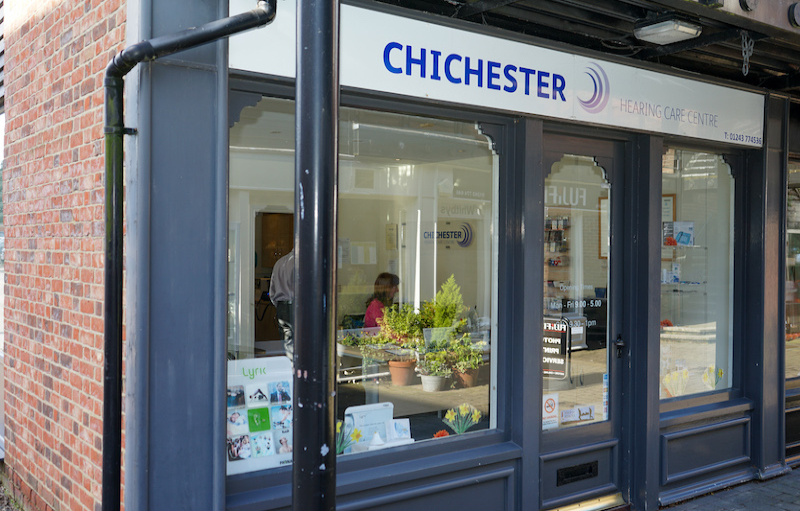 Your care is our top priority
We value the trust our clients place in us and are very proud of the long-term relationships we have built with our patients over the years. The fact that we have so many word-of-mouth recommendations and testimonials speaks for itself, and we're very proud to have so many happy and satisfied patients.
As professional audiologists, we also pride ourselves on keeping up-to-date with the latest technology in the hearing healthcare industry. Our clinics are fully-equipped with modern facilities and we regularly check prototypes of hearing aids to keep abreast of new developments.
---
Guaranteed privacy
Our respect for each individual's privacy and sensitivity guarantees you, the patient, an unhurried, relaxed diagnosis and objective advice. We aim to establish a long-term relationship with all our patients and will offer only products and services that are suitable to each individual.
As fellows and members of the industry's professional bodies, which comprise ENT specialists, audiological scientists and NHS technicians, our clinics will go the extra mile to ensure an holistic solution for you, the patient. Our aim is to ensure you feel at 'home' when you visit.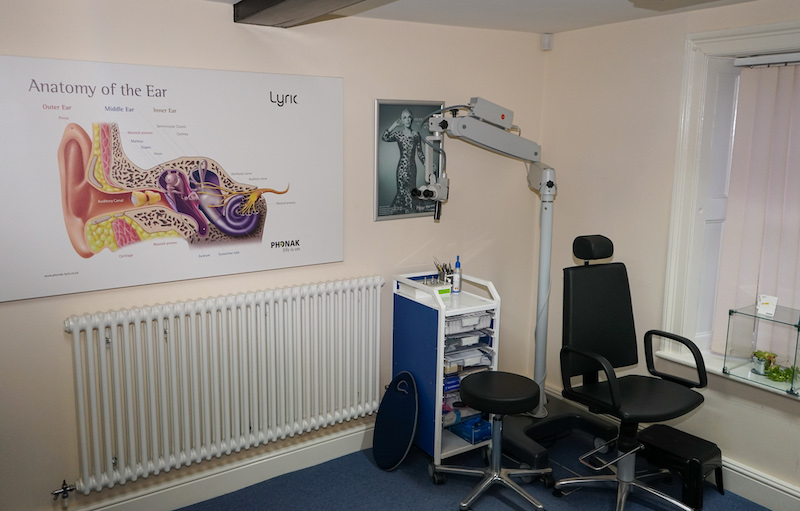 ---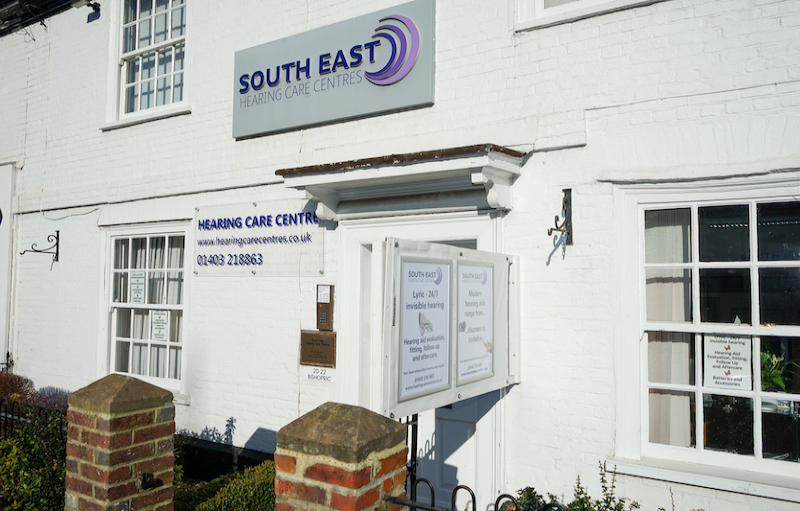 In the community
We are also very active in our local communities and abroad, supporting a range of charities including Hearing Dogs for Deaf People and the National Children's Deaf Society.
During the last 18 years we have visited The Reverend Muhoro School for the Deaf annually. Located in the Mukurwe-ini district, near Nyeri on the slopes of Mount Kenya, it is a boys and girls high school with over 200 deaf students and 100 able hearing students.
When we visit, we complete hearing tests on new students, take ear impressions, fit hearing aids, and also work within the local community offering a free hearing clinic.
In 2019 we made a huge step forward to self sufficiency by installing an ear mould making facility and trained the resident school audiometrician how to make these.
Our affiliates
South East Hearing Care Centres are proud members of both the AIHHP (Association of Independent Hearing Healthcare Professionals) and the BSHAA (British Society of Hearing Aid Audiologists. All audiologists are HCPC registered. We promote and stringently uphold the Code of Practice in place for the services that we provide.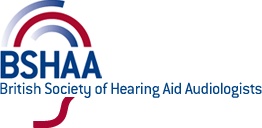 As part of this, our hearing care professionals are highly trained with extensive experience and knowledge of available hearing solutions to help anyone with hearing loss.
Speak with our team
With our years of experience and qualified audiologists, your enquiry will be met with a friendly and professional response, and you'll receive some of the best care available from an independent clinic that will always put you first.
Call us at Horsham 01403 218 863, Chichester 01243 774 536, or Seaford 01323 899 655, or complete our contact form below and we'll get back to you as soon as possible.
"
A really pleasant experience, from entry to exit. Rob was excellent at explaining the procedure and both him and the lady on reception were easy to speak to. It was like visiting a friends house rather than a medical institute. Couldn't recommend more highly. I can hear again!
"
Mr I Matthews
Previous
Next