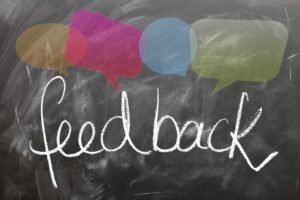 We always welcome and value feedback from our clients
The testimonials help us improve areas of our service and show we are getting it right. All testimonials can be emailed to us at: admin@hearingcarecentres.co.uk.


Testimonial - Sue Shattock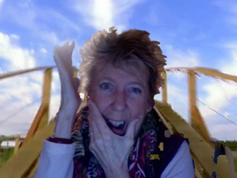 According to Ken, my hearing specialist in Chichester, I probably have a form of hereditary hearing loss.
I keep missing the middle of words making everything hit and miss when it came to conversation. I was very reluctant to admit to myself that I had a problem until recently.
Being a Civil Funeral Celebrant and presenting a funeral ceremony is challenging at the best of times, you need to pitch it just right and be very sensitive to atmosphere. A few weeks ago I was standing in front of a crowd of about two hundred. It was coming to the end of the ceremony and confidently I pressed the button for the last piece of music to start playing.
But all there was, was an empty silence. Pressing the play button again and again and fiddling with the volume control, The seconds felt like hours before I announced "I'm so sorry, the music seems to have broken".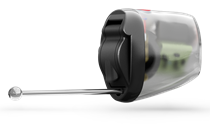 It didn't help that I had quite forgotten that it was Ravel's Bolero which started very quietly anyway. I panicked until someone assured me that it was playing softly in the background just as it was supposed to. The lovely funeral director took me to one side after the ceremony and said in his broad London accent "You're going a bit Mutt 'n' Jeff Sue, better get that sorted!" As you can imagine, I was mortified!
It wasn't the first time that someone had mentioned it, but it was the first time it had affected my work. I dashed into Chichester and went to the Chichester Hearing Centre, they were kind, understanding and efficient and before long I had hearing aids that was suited to my particular hearing loss needs. Invisible, easy to use and very effective.
I never thought I'd say this, but I do love them! I don't wear them all the time, sometimes I forget, sometimes I enjoy a day off from hearing too much. But they are tiny, they fit right in the ear and no-one can see them even though I wear my hair short with my ears exposed to scrutiny.
Eye wateringly expensive perhaps, but well worth it. The key seems to be to get the right hearing aids for your particular type of hearing loss, luckily there is always a trial period to test them out. Yes it's still early days for me, but I don't worry about my hearing future anymore, it's all sorted!
Sue was treated at Chichester Hearing Care Centre
Testimonial - Louise Hatch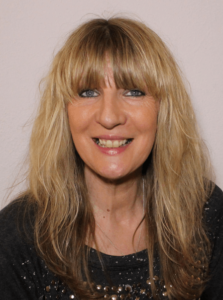 Q&A interview with Louise Hatch
What was the obstacle that would have prevented you from buying hearing aids?
Initially the obstacle would have been and always has been the cost. I have never invested in my own hearing before and I got to a point in my life where I needed more support and a better system and I decided to see what might be possible.
What did you find as a result of buying the Oticon Opn?
I found a better quality of life, which is what I'd hoped, but hadn't sort of totally expected to be the case just in the sense of having more confidence and more relaxed and my energy levels have definitely increased.
I'm not as tired, because I'm not straining to hear as much, especially in group conversation and my work, where I have many conversations per day, it was quite draining. Constantly having to strain to listen and to communicate and that is definitely shifting.
Tell us about yourself and the job that you do
I'm a retailer. Business owner and therefore I do have many conversations. I'm in sales. Lots of conversations. And it's 6-7 days a week work. So, it's a lot of output. It's very enjoyable work and I need to be able to hear properly to do it.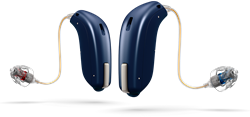 How have the Oticon Opn helped with your work?
Yeah, really interesting. Our shop that we work in is long, oblong shaped and I could never hear people speaking at the front of the shop. Now they are speaking to me and I can pick up most of it where I couldn't before.
What specific feature do you like most about this product?
The surround sound effect. Particularly when in group conversation, it is almost like having peripheral vision, but in sound. I used to sing a lot and haven't done for many years because of the hearing loss. I experimented at home the other day and again, the surround sound made the singing effortless.
What are three other benefits of this product?
My confidence is coming back in terms of how I deal with things with my life. Also, the choices that I make. There are things I want to do: if I want to do public speaking, want to sing, or other things with my work I am supported in that now. Quality of life and also better freedom of conversation with my friends and family; less straining for all of us.
Would you recommend the Oticon Opn?
Yes, I would recommend this product. I would say trial it to make sure it is right for you. Everyone is so different but I would be happy to recommend it. This is because of all the features I have mentioned and the fact that it is very innovative. We can now connect in with it on the internet and it is a real way forward for hearing impairment.
What was it about Bromley Hearing Care Centre that made you chose them as your provider?
A series of coincidences. I received a newsletter having been there years ago for a second opinion after I was first diagnosed. There was an Open Day I couldn't make and I rang and asked to speak to somebody. Adam Chell rang me back and we had a great conversation on the phone, I felt comfortable and I went to my first appointment. I was really, really looked after and listened to, which is crucial. My own individual needs were addressed and it is working thanks to Adam.
Your thoughts on hearing loss…
It is something people don't really talk about very much and I have had some great conversations with people about it. It's almost like people come to acceptance points in their life and dealing with it and getting the best system you can for yourself... it will improve your health. It really will.
Louise was treated by Adam Chell at Bromley Hearing Care Centre.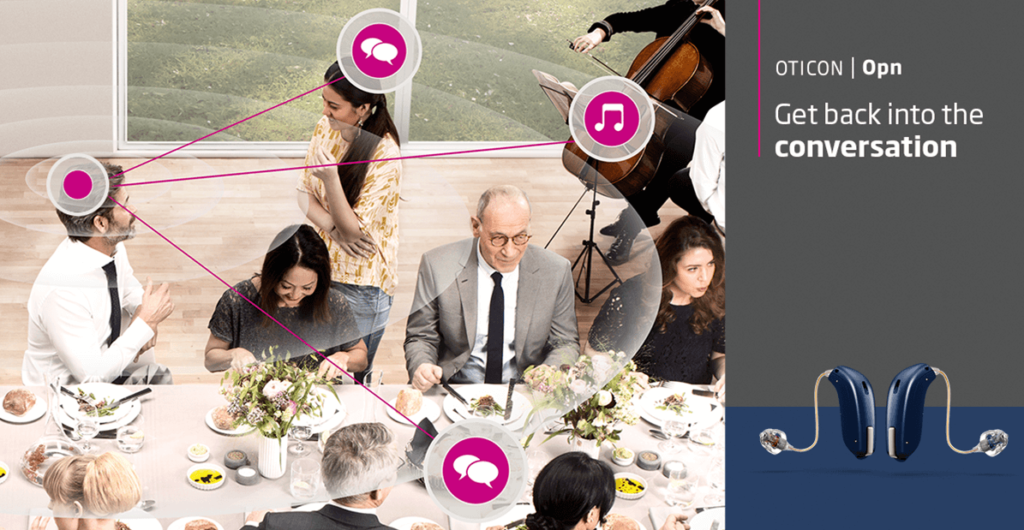 Testimonial – Sharon Jefferies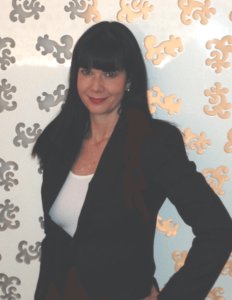 I had been getting by with an NHS hearing aid but I knew there must be more opportunities on the market. I am completely deaf in my right ear and moderately deaf in my left ear.
Matt suggested a bi-cross aid which would place a wireless microphone on my right ear to give surround sound. The aids are tiny and powerful – nothing to be seen at all. Being profoundly deaf I never thought I would be able to avoid an obvious full shell ear mould – I wasn't even that bothered about aesthetics but these tiny in-the-ear shells are so much more comfortable.
Matt has worked with my audiogram to amplify higher (speech) tones and set a program for bad days when my hearing fluctuates. My "pilot" remote gives greater control over volume in meeting and one-on-one situations.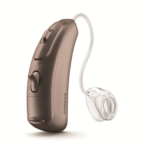 I half-joked that Matt's remit was to get me confident enough in the workplace/social situations to leave my current miserable job. Four months on and I've got my dream job at Goldman Sachs Investment Bank…
Sharon was treated at Bromley Hearing Care Centre.
Testimonial - Mat Ellis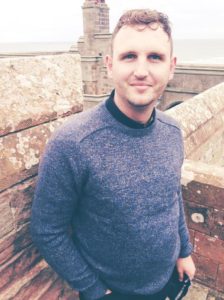 My name is Mat and I served with the Army before I was medically discharged following a bomb blast in 2007. I lost a large proportion of hearing in my left ear and some in my right. My hearing loss was immediate.
Only the previous day I heard perfectly and was able to listen to my music, television, hear whispers and pick up on the smallest sounds. Suddenly these all sounded muffled and many sounds I was unable to hear or identify their point of origin. I also found I struggled to hear people, unable to pick out what they were say if they were talking in certain tones and everything sounded softer or often inaudible. Nearly all conversations became an effort as I constantly had to strain to catch words and try to use these to make out the dialogue or command. I became easily tired from doing this all the time.
In addition to having lost my career, I found out many job opportunities I was interested in were closed to me due to this hearing loss. I had to find a new career, establish a way to negotiate communication with the deficit and redefine many everyday tasks which involved hearing. My whole life was turned upside down.
I received a basic in-the-ear hearing aid which helped in making sounds louder and a bit clearer, but I was still unable to hear many things. In addition the hearing aid was unable to distinguish between different sounds and noise so everything was equally loud and this often brought on tension headaches and fatigue. Also many sounds were still lost to me and missing such crucial sensory information made me feel unhappy and negatively affected my confidence. However I tried to move on and live life as normally as possible.
Over the years I have tried several times to find a better hearing device, but nothing seemed to meet my requirements or my needs. I was looking for something that was small enough and would fit in my ear so that it is not visible, yet be powerful enough to pick up on small sounds and distinguish between hearing information and noise.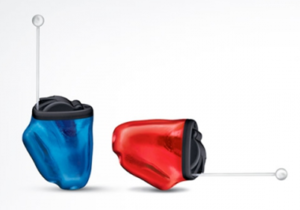 However, this year Help for Heroes advised I contact the Chichester Hearing Centre. Here I met the audiologist Ken Fairley, who made me feel comfortable, listened to my difficulties and thoroughly tested my hearing using state of the art equipment. He discussed all the options available to me and advised the Phonak Virto Q series, which fulfilled all my requirements and hearing needs.
Mr Fairley made an imprint of my inner ear to enable a customary fit and within a few days I was fitted my new hearing aid. The experience was unbelievable – I was immediately able to hear sounds I have not heard for years. Now I was able to hear crisp clear sounds when people talked as well as more subtle tones in their voices, things I had almost forgotten about. I can distinguish clearly between different musical instruments and the lyrics. I can comfortably hear and distinguish different sounds, as well as where these are coming from.
The Virto Q has so many options, which makes your hearing experience much more controllable and comfortable. For example it can soften the sound of a car passing by and enhance the quality of sound when someone next to you is talking to you. This state of the art device makes it much easier to differentiate between what you should hear and background noise. It also enables me to sounds that before were lost to me.
I feel like I have my life back, and I want to thank Phonak for this brilliant little piece of technology. I also want to thank Ken Fairley and the staff at the Chichester Hearing Centre for their friendly and professional service, and Help for Heroes making it all possible. It has made all the difference.
Mat was treated by Ken Fairley, at Chichester Hearing Care Centre.
Testimonial - Mabel Brown
Testimonial - Dr Neil Lawson Baker
In his first career, Dr Neil Lawson Baker was a very successful ENT and plastic surgeon, and owner of the famous Wilton Place Dental Practice in London.
In his second career, he is Chairman of the Chichester Arts Trust, CEO of The National Open Art Competition and a highly-talented painter, sculptor and photographer. He is listed in The Barons 500, a book published for the Millennium listing the 500 most influential people in the world.
Dr Lawson Baker is a client at Chichester Hearing Care Centre and has recently been fitted with Phonak Ambra Nano hearing aids by Ken Fairley. An email received from Dr Lawson Baker (reproduced with his permission) says: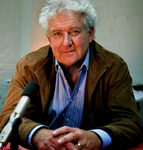 "As a Doctor I know all about patient care. I was very impressed with the service provided by Chichester Hearing Centre which provided me with hearing advice and a rapid solution. Both the reception staff and the specialist were charming and extremely efficient and all the equipment and techniques used were first class. I thoroughly recommend this centre for hearing advice."
Dr Neil Lawson Baker was treated by Ken Fairley, at Chichester Hearing Care Centre.
Testimonial - Mr King
Like most men of my age, I had been in almost complete denial about my gradual hearing loss. It was quite acceptable for my wife to have hearing aids, but I was convinced that I did not need them. I could hear perfectly despite any evidence to the contrary.
However, I was persuaded when my wife went for a review of her hearing and I was offered a free no obligation hearing test, I accepted. To say that the results surprised me was an understatement. It turned out that I had quite a significant loss in both ears.
Less than two weeks later I took delivery of my two tiny and very unobtrusive Phonak Audeo Smart behind-the-ear hearing aids. Was this a life changing event? Perhaps not but it was certainly life altering, or maybe it would be more correct to say life enhancing. Definitely.
Domestic bliss? No! Domestic harmony – certainly. No more hearing only parts of what my wife said, no more asking for the TV sound to be turned up. No more not hearing her in the garden or on the allotment.
Sometimes, in the morning I still forget to put the Phonaks in my ears, but almost immediately on going downstairs their absence is noticeable. As I now say "I haven't got my ears in!"
Mr King was treated at Bexleyheath Hearing Care Centre (formerly Welling).
Testimonial - Michael Pearce
From a child of 7 years old I have had problems with my hearing, caused by chronic ear infections (no antibiotics then) and perforated ear drums.
Although the ear drums subsequently healed, I was aware that I could not hear as well as I should. This probably impacted on me more than most as a young man, because I played music semi-professionally.
With the passage of time my hearing inevitably deteriorated and by late middle age, poor hearing was affecting my social life significantly as well as causing me to lose interest in music. I could no longer hear middle to high frequencies and everything sounded dull and muffled.
Eventually, with some prodding, I decided to visit Seaford Hearing Centre. Mr Davies tested my hearing and recommended Agil Pro mini RITE hearing aids. They have improved my hearing to such an extent that I think it is better now than it was as a young man. Difficult to measure or say with certainty, but that is how I feel.
Speech perception is now perfect and appears to be better than many younger people. It has also rekindled my enthusiasm for listening to music, which is something I did not expect a hearing aid to do.
They are very easy to insert and I hardly notice they are there and what is more, nobody else notices them either. Sometimes I do not wear them for a while so I can experience the buzz of hearing again when I put them in.
It may be, of course, that hearing aids will not make such a drastic improvement for every body, but surely it is worth trying. They are not the cheapest items in the world but if hearing loss is spoiling your quality of life, I would highly recommend a trip to Seaford hearing Centre.
Michael was treated at Seaford Hearing Centre