As proud members of AIHHP and BSHAA, we actively promote and stringently uphold the strict Code of Practice covering all aspects of the service we provide.
---

The aim of the Association of Independent Hearing Healthcare Professionals (AIHHP) is to promote and maintain the very highest professional and ethical standards of hearing healthcare within the private sector. Each member of the association shall place the welfare of the patient before all other considerations and shall behave in a proper manner towards professional colleagues, and shall not bring them or the Association into disrepute.
AIHHP is a group of leading hearing aid audiologists, who are committed to promoting and maintaining the very highest professional and ethical standards in hearing healthcare provision, within the private sector. The strict Code of Practice has standards that exceed those required of other hearing aid dispensers.
Membership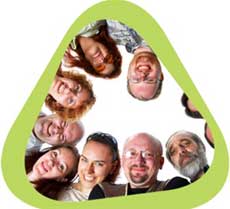 Membership is by invitation only. It is applicable only to fully qualified independent hearing aid audiologists operating full time Centres, dedicated to serving the needs of the hearing impaired of all ages. By accepting the responsibility of membership each practitioner has agreed to deliver an exemplary, unbiased service in audiological assessment, independent advice, expert fitting of hearing instruments and the security of quality long-term aftercare. Mandatory ongoing training programmes in new technology ensures that patients can confidently receive the most up-to- date help available.
AIHHP is recognised by the Government and is amongst those consulted during national policy changes in hearing healthcare. AIHHP members do not represent any one particular company – they can choose from the world's leading manufacturers to recommend the exact products to meet individual hearing needs.
---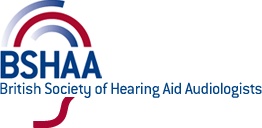 British Society of Hearing Aid Audiologists (BSHAA) is the professional body which represents and promotes the interests of the independent hearing aid profession, mainly within Great Britain and Northern Ireland, but globally too.
Members are highly trained hearing care professionals, who have extensive and unrivalled experience and knowledge of the hearing instruments that are available to help with hearing loss.
What our clients say
Two members of my family have just received excellent advice and treatment at the Chichester Centre.

My husband for ear plugs advice and my 12 year old son, who has been suffering with excessive ear wax building up for the past year or so and being told by GP that can do nothing except keep putting drops in.

Within 15 minutes he had his ears safely unblocked, using micro suction and washing, something the GP said was not available. My son is like a different child and can actually hear again.

Thank You!

Mr J Llewellyn – Chichester patient