About Phonak Hearing Aids
Phonak describes itself as being passionate about creating hearing solutions that change lives. They work tirelessly to improve the technology of hearing aids so that everyone can live life to the full, unhindered by hearing loss.
One of the leading hearing aid manufacturers globally, Swiss-brand Phonak's UK base is in Warrington, Cheshire. Through subsidiaries and distributors, the company currently reaches over 100 countries worldwide.
At Hearing Care Centres, we are delighted to be able to offer our clients Phonak hearing aids, and the benefits that they offer.
Phonak hearing aid models
Phonak produces a range of hearing aid models and types, from traditional Behind the Ear to the most modern Invisible in Canal options.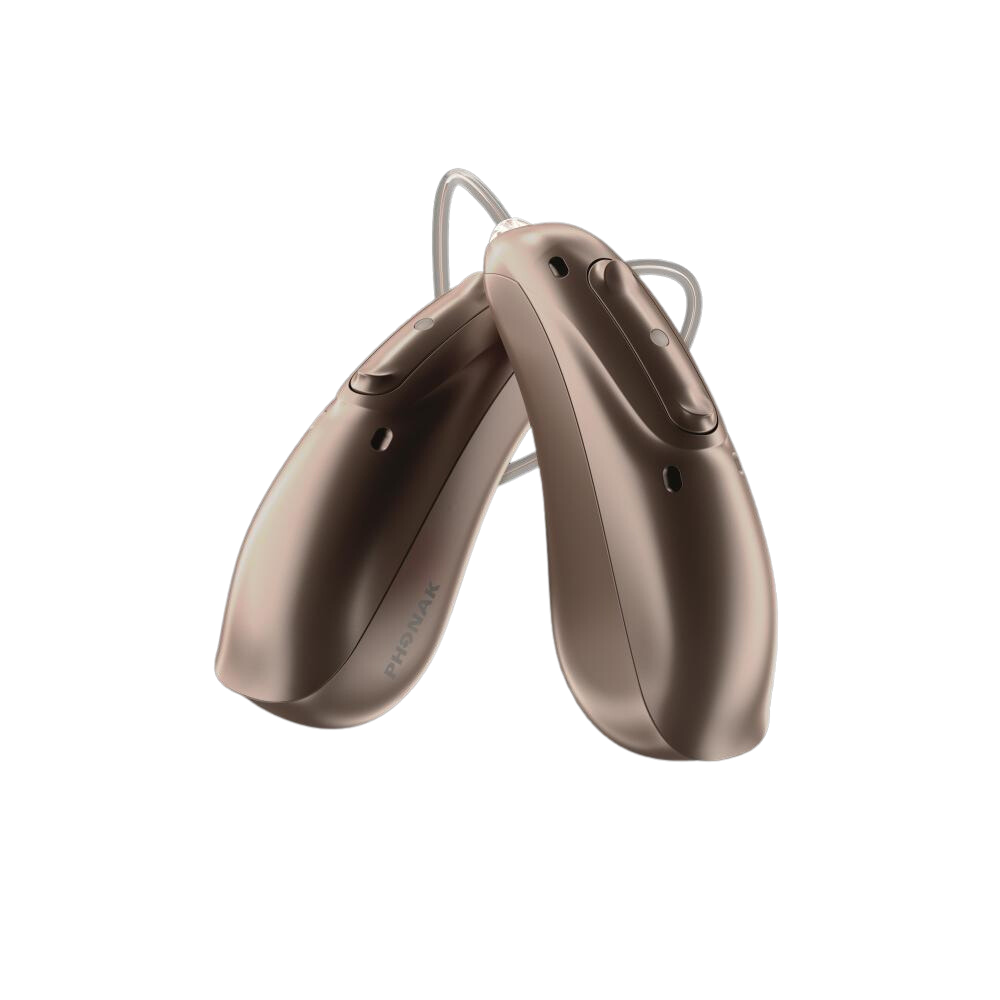 Phonak Lumity
Phonak Lumity hearing aids are advanced, high-quality hearing solutions that provide wearers with a comfortable and natural listening experience.
With a range of models to choose from, including rechargeable and waterproof options, Lumity offers universal connectivity to iOS and Android smartphones, TVs, and other Bluetooth-enabled devices.
Its tap control feature makes it easy to adjust settings directly from the hearing aids, while the myPhonak app allows wearers to personalise their hearing experience and track their physical activity.
Phonak Lumity is also compatible with Roger iN technology, providing even greater sound quality and clarity in challenging listening situations.
---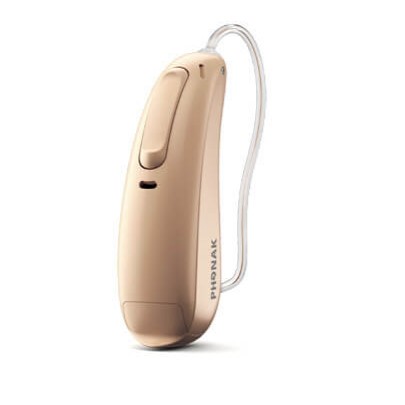 Phonak Paradise
The Phonak Paradise hearing aid provides natural and crisp hearing, with an emphasis on speech. It even features personalised noise cancelling settings and can connect with your smartphone to help you control settings and access even more hearing features.
Choose from seven different colours and speak to our team about whether this is the hearing aid for your needs.
---
The Phonak Belong range
The Phonak B range is their upgraded and improved range of hearing aids. While this new range retains the best features of the older models, the upgraded versions offer Phonak users the most superior hearing experience.
The B range includes the innovative AutoSense OS technology. This unique technology offers users the most authentic hearing experience. Binaural VoiceStream Technology™ ensures that the two hearing aids work together to make hearing voices in any environment simpler and easier.
In addition, every 0.4 seconds it analyses the sounds of the environment to create settings that enables the user to enjoy the clearest and most authentic hearing experience wherever they are.
---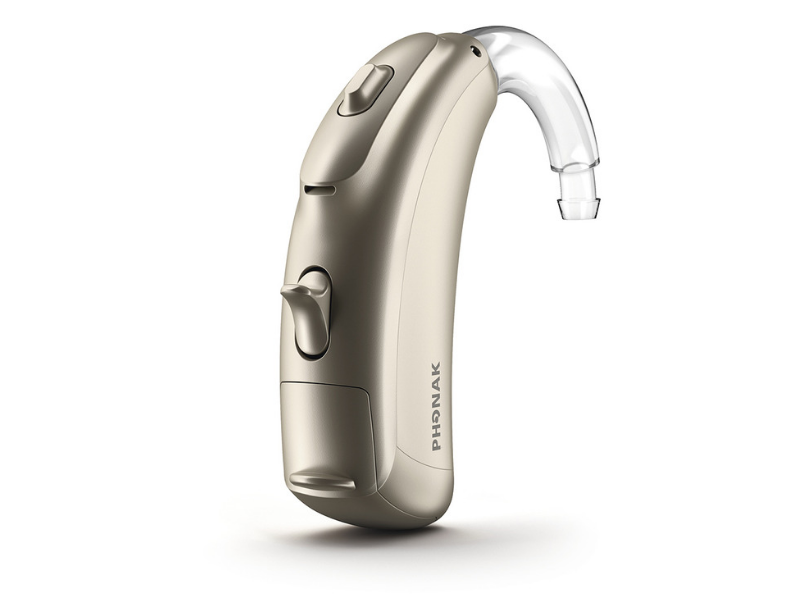 Bolero B
The Bolero B model is a Behind the Ear (BTE) model. It's designed for all levels of hearing loss from mild to severe. Like all Phonak hearing aids, it challenges the technological norms. The Bolero B includes the unique AutoSense OS operating system that reacts to the user's environment to offer a premier hearing experience.
The Phonak Bolero B is available in the following types:
Standard BTE
Power BTE
Micro BTE
Micro Power BTE
---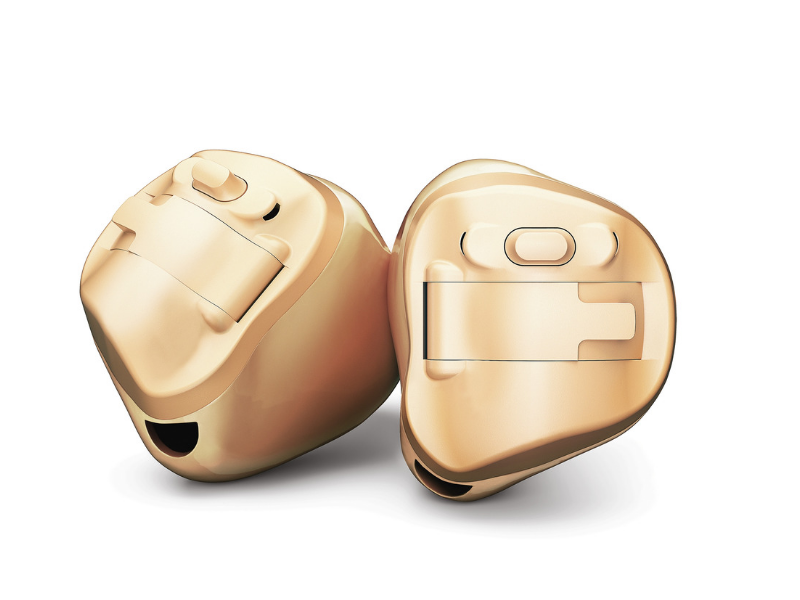 Virto B
The Virto B the world's first Biometric Calibration hearing aid. Each one is custom made for every client to perfectly fit their individual ear anatomy and their hearing needs. It uses over 1600 biometric data positions to identify where sound is originating from, allowing users to enjoy life to the full.
The Virto B is available in the following types:
---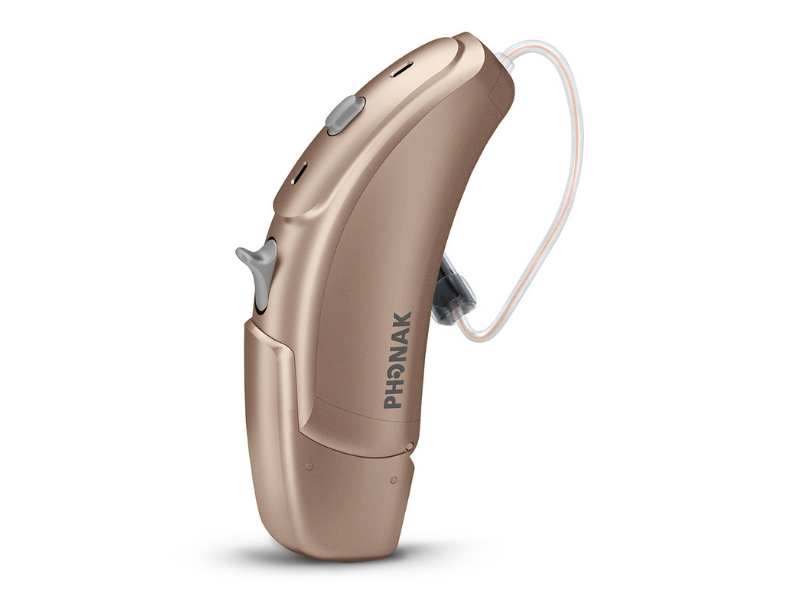 Audeo B
Phonak's Audeo B is a Receiver in Canal (RIC) hearing aid that utilises AutoSense OS technology to respond to the listener's environment for the clearest hearing experience. It's available in six different variations that are all suitable for mild to severe hearing loss.
Audeo B-10 is discreet, wireless RIC with that is almost invisible to other people.
Audeo B-13 is a wireless option available with telecoil and a toggle volume control..
Audeo B-312 is another discreet wireless option.
Audeo B-312T offers telecoil technology in a discreet shell.
Audeo B-R this is the first hearing aid on the market to feature a rechargeable built-in lithium-ion battery that runs for 24 hours on one charge.
Audeo B-Direct is the whe world's first hearing aid to that can connect to any phone that has Bluetooth technology.
---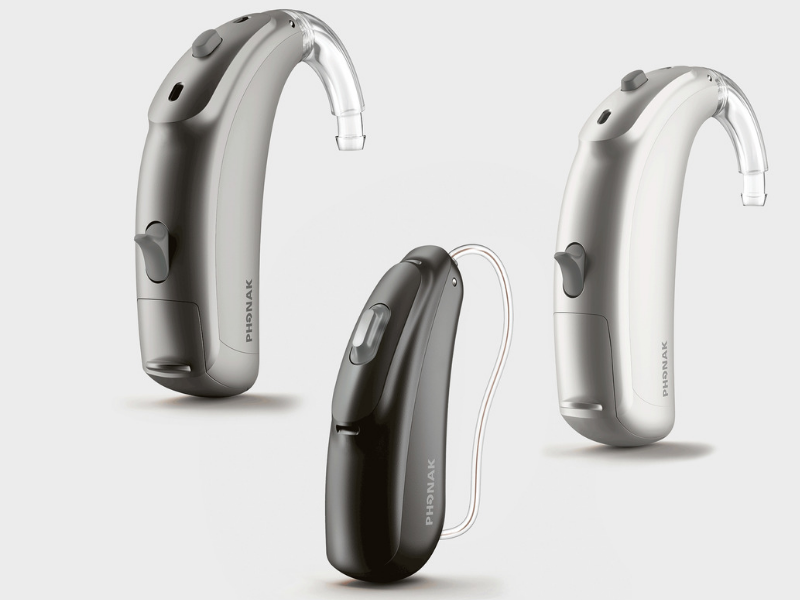 Naida B
Designed for those with more severe hearing loss, the Phonak Naida B range is a particularly powerful type of hearing aids. A replacement for the Naida V range, these are Phonak's superior hearing aids. They're available in a variety of technology types and colours to suit every individual's needs.
The Naida B is available in the following types:
---
Phonak Marvel
Phonak hearing aid accessories
In addition to hearing aids, Phonak produces a range of accessories to enhance every area of your life. These include:
The Phonak remote app is an advanced remote control that works via Bluetooth to control your hearing aid settings. It allows users to adjust the volume of their hearing aids separately and personalise their sound settings to their individual preferences.
The TV Connector uses AirStream™ technology to stream audio from TV to any hearing aid within fifteen metres with no discernable delay. The Plug n Play technology means that it connects automatically to any hearing aid within a meter radius with no fuss.
The Phonak ComPilot II or ComPilot Air II works with the Phonak TVLink II base station so that any Phonak wireless hearing aid can act as a headset. Together, they stream stereo quality sound to Phonak hearing aids within 30 metre