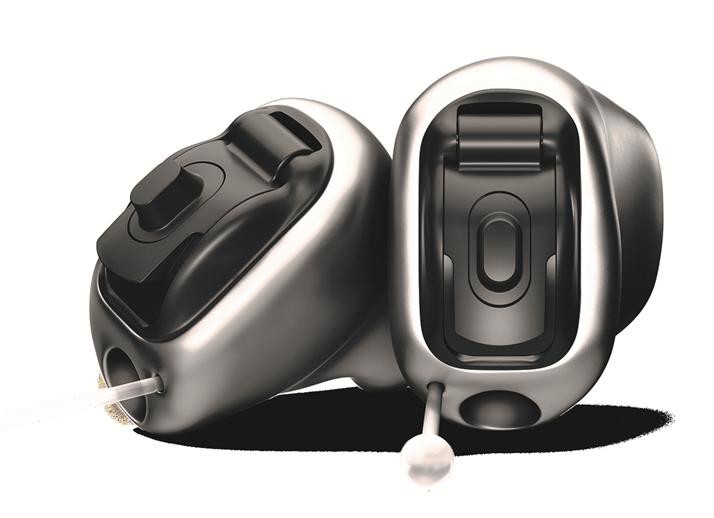 Let the new digital hearing aid technology dramatically change your life for the better, making normal hearing a reality.
With our one-to-one friendly service, we will assess your individual hearing requirements, address any concerns or questions to put your mind at rest, and find the best hearing aid solution for you. No matter if you suffer from mild, moderate or severe hearing loss, we offer a wide range of hearing aid solutions that will be suitable for you.
Digital hearing aid technology has dramatically changed hearing aid performance, providing the clearest sound, reducing background noise and offering user-friendly hearing advancement. The technology allows for modern hearing aids to be fully programmed to incorporate your specific hearing requirements identified from your hearing test results.
---
Digital hearing aid features
You can expect a lot of different features with your new digital hearing aids and these tend to differ depending on which brand you choose, however, most hearing aids now include:
Individually Programmed Settings
Gain Processing
Digital Feedback Reduction (DFR)
Digital Noise Reduction (DNR)
Digital Speech Enhancement (DSE)
Directional Microphones and DSP
Whatever your lifestyle and your budget, we will have a digital hearing aid to suit you. There are 7 common types of hearing aids and while it used to be that each one was made for a specific degree of hearing loss, technology has made it so that almost any level of hearing loss can be remedied with almost any style of aid.
What are the different types of hearing aids?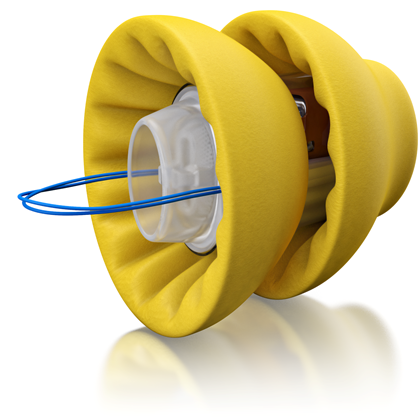 Invisible hearing aids (Lyric)
A lot of hearing aids claim to be 'invisible' but there's only one type of hearing aid that is truly invisible and that is the Lyric hearing aid. Two hearing aids are fit into each ear, worn 24 hours a day, 7 days a week, for months at a time.
Only fully trained Lyric professionals are able to offer Lyric invisible hearing aids and South East Hearing Care Centres are proud to be certified Lyric professionals.
---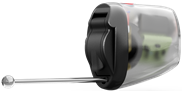 Invisible in the canal (IIC)
Apart from Lyric, invisible in the canal hearing aids are the most discreet hearing aids available. Custom-made and tiny, they are worn slightly deeper in the ear canal making it almost completely invisible.
---

Completely-In- the-Canal (CIC)
These small devices fit deep inside the ear canal. Virtually undetectable – only the tiny removal handle shows outside of the ear canal.
---

In-the-Canal (ITC)
A custom-made hearing aid that fits into the ear canal. Only a smaller portion of the hearing aid shows in the outer ear.
---

In-The- Ear (ITE)
Custom-made hearing aids that fit within the outer portion of the ear, with easy to adjust controls. Due to their larger size, they can accommodate features such as directionality and have multiple listening programs. They are also easier to handle.
---

Receiver In The Ear (RITE)
Merging the cosmetic advantages of ITE devices with the technological possibilities of BTE devices, RITE hearing aids are a small unit that hides behind your ear with a virtually invisible sound wire in the ear, making the device very discreet.
---

Behind-The-Ear (BTE)
The most common hearing aid style, it sits behind the ear and transmits sound to the ear drum via tubing.
---
Read our beginners guide to hearing aids to find out more about the different options available to you.
Hearing aid manufacturers
Being totally independent, we have the freedom to work with all of the major international manufacturers, and can, therefore, help you find the best possible solution to your particular hearing issue. Here are some of the manufacturers you can choose from:
With so much choice you can find the right option for your hearing needs, lifestyle and budget.
Book a hearing care appointment in Sussex
Whether you've already been diagnosed with hearing loss and are looking for a new hearing aid, or if you've never been tested before and suspect you may have some type of hearing loss, we can help. All of our clinics across Sussex offer a wide variety of hearing aids from the top manufacturers in the world, as independent hearing specialists, we have the flexibility to find the hearing aids which suit you best.