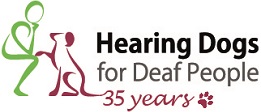 Since 2006, South East Hearing Care Centres has regularly sponsored a Hearing Dog through its training journey, until it begins its new life working with a deaf person.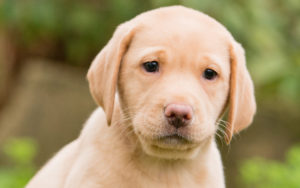 Hearing Dogs provide independence and confidence, by alerting deaf people to important sounds and danger signals. Emotionally, these dogs help deaf people overcome some of the isolation and loneliness that deafness can bring.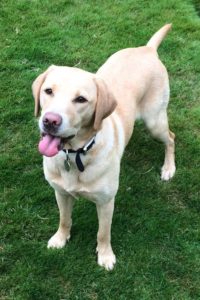 We are very proud to be sponsoring Zara, our very latest hearing dog puppy, who is now one and a half years old! Zara attends the Hearing Dogs training centre every two weeks and is already starting to learn the skills that make hearing dog pups life-changers.
Zara has been working through the Puppy Star Award Scheme – 'milestones' that assess her progress. She is currently working on her 3 Star, developing her focus and beginning to make her own decisions. Look out for regular news on Zara – her training progress and her journey towards becoming a fully trained hearing dog.

---
Why not read the latest full update on Zara in Distinctions, our free biannual newsletter.
---
Read more about the wonderful work of this charity: