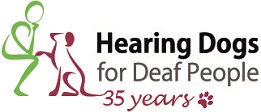 Since 2006, South East Hearing Care Centres has regularly sponsored a Hearing Dog through its training journey, until it begins its new life working with and supporting a deaf person.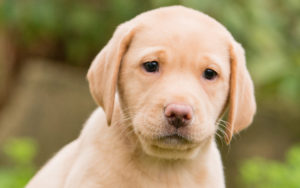 About hearing dogs
Hearing Dogs provide independence and confidence to their owners, by alerting them to important sounds and danger signals. Emotionally, these dogs help deaf people overcome some of the isolation and loneliness that deafness can bring.
In some cases, hearing dogs have even helped to save the lives of their owners, by alerting them of potential danger, such as unheard fire alarms and calls from a loved one who is in trouble.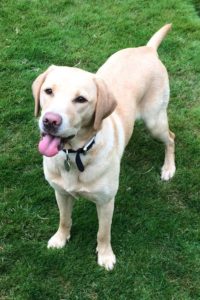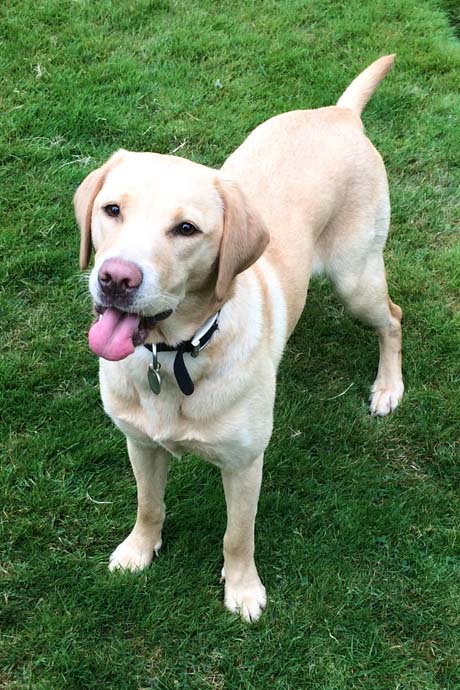 Our sponsored hearing dog
At South East Hearing Care Centres, we are passionate about giving those who are hard of hearing their independence back through life changing technology such as hearing aids. However, we understand that sometimes people need that extra security and help with the support of a hearing dog. That's why we regularly sponsor hearing dogs to help them get the skills they need to help deaf people.
We are very proud to be sponsoring Zara, our very latest hearing dog puppy, who is now one and a half years old! Zara attends the Hearing Dogs training centre every two weeks and is already starting to learn the skills that make hearing dog pups life-changers.
Zara has been working through the Puppy Star Award Scheme – 'milestones' that assess her progress. She has completed her one star and two star and is currently working on her three Star, developing her focus and beginning to make her own decisions.
Once she has completed her three star, she will move onto her advanced training and the final stage – four star. Here, her training will be fine tuned and she will learn more about sound training, such as reacting to alerts like fire alarms and doorbells. During this stage, Hearing Dogs start to look for the perfect deaf person to match Zara with from their list of applicants.
Look out for regular news on Zara – her training progress and her journey towards becoming a fully trained hearing dog.
How to support Hearing Dogs
The work that Hearing Dogs does is invaluable to the deaf community and we are proud to be able to support them.
There are countless ways in which members of the public can support this cause, and these include:
Visiting their restaurant and gift shop – every single penny of profit from these two establishments goes towards supporting the charity and deaf people
Attend one of their events – events range from tea parties and dog walks to fairs and runs
Organise your own fundraising – you can either take part in their featured fundraising activities or create your own event
Sponsor a puppy – here you will help support a puppy in its training to become a hearing dog
Make a donation – any amount small or large can help to make a difference
Sign up for their raffle – there are two raffles a year where you can sign up and buy tickets
Leave a gift in your Will – over half their donations are from Wills, this makes a huge difference to the charity.
Find out more about Hearing Dogs
If you want to find out more information about Hearing Dogs and their wonderful work, visit their website below. Here, you will be able to find more information about how you can support the charity, as well as details about all of their hard work.