At South East Hearing Care Centres our specialists will help you find the right ear plugs for your needs. With access to the best hearing protection technology and custom-moulds in the industry, you can rest assured we can help protect your hearing with comfortable and discreet ear plugs. Whether you want to avoid ear infections from swimming, get a better night's sleep and more, browse our range of options below.
An extensive range of noise protection for your ears is available from all of our clinics

Our selection of effective ear plugs are designed specifically for protecting your ears from extreme noise. Our ears are extremely sensitive and complex and our specially designed ear plugs will help you protect your hearing for a range of uses, including:
Shooting
Loud music
Swimming
Sleeping
Industrial and factory uses
Motorsport
Discover more about the different ear plugs we have available at our clinics below and get in touch with our team if you have any questions, or would like to book an appointment with us. We have clinics in Horsham, Chichester and Seaford and would be happy to help you find the right hearing protection for your needs.
Ear plugs and protection
Specialist noise protection
We supply personally moulded custom-made soft silicone filtered noise plugs that fit comfortably into the ear and provide a highly-effective acoustic barrier. Not only are they discreet, reusable and comfortable, they are extremely useful at protecting your hearing when around a lot of noise.
Whether you work in a factory or in construction and are completely surrounded by extreme sound levels throughout the day, or are a keen motorsport enthusiast, we can help you find the right solution for your hearing needs.
Using specially formulated medical-grade silicone, our specialist noise protection ear plugs incorporate a passive acoustic filter that keeps loud noises out but allows you to still hear speech, alarms and telephones.
Our specialist ear plugs are suitable for:
Motorcyclists and the motorsport industry
Shooting enthusiasts
Industrial and factory use
For those who play or listen to loud music
---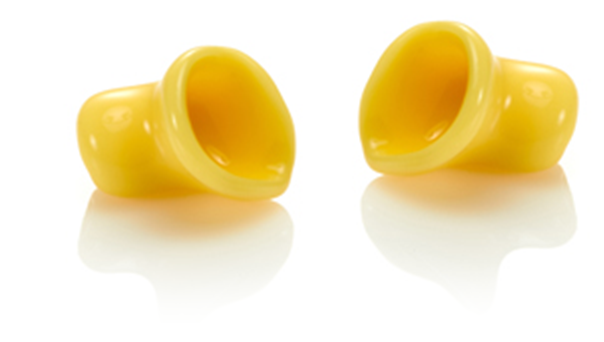 Peace and quiet
For those who struggle with getting a good night's sleep or just need a bit of peace and quiet, our custom-made ear plugs are the perfect solution. Whether you're a shift worker, have a partner who snores or travel a lot on noisy modes of transport such as planes or trains, we can help you get a good night's sleep.
Custom-made from ultra-soft flexible silicone that comes in a variety of colours, our ear plugs are designed for extreme comfort.
Discover more about how our ear plugs are designed specifically for aiding sleep by drowning out background noise.
---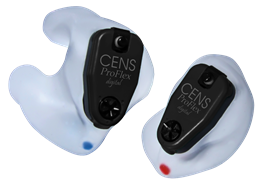 Specialist shooting protection
The sound of a gunshot at close range can cause irreversible damage to your hearing, so anyone who shoots regularly without noise protectors, is playing a dangerous game of Russian roulette with their hearing.
In the past, ear protection for shooting enthusiasts has typically been bulky ear defenders that can get in the way when shooting. Now, discreet, comfortable and lightweight ear plugs exist that can suppress the loud noise of the guns, but allow you to still hear your surroundings.
We supply the entire CENS ProFlex ranges, an extremely high quality range of ear plugs that are designed specifically for those who enjoy shooting. All are custom-made to fit your ear and are available in a wide range of colour combinations for moulds and modules.
---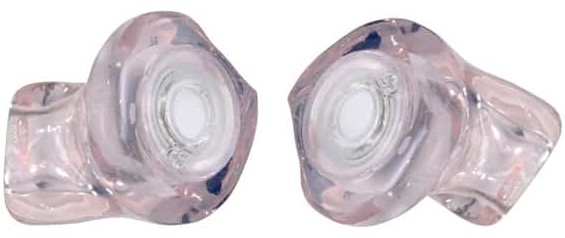 Appreciate music with clarity and crispness
Those who listen to their MP3 players at full volume, DJs, musicians and concert-goers, who are exposed to loud noise for extended periods of time, are in danger of permanently damaging their hearing.
If you're a musician, then having ear plugs that can reduce the noise levels you're exposed to whilst on stage, but still allow you to hear a mix of microphones and instruments is extremely important. Our selection of custom-moulded In-Ear Monitors provide you with the protection your ears need whilst allowing you to still hear your band in the background.
If you're a music lover and regular concert-goer, then constantly being exposed to loud music performances can damage your hearing. Wearing our specialist, custom-made ear plugs means you can still enjoy your favourite music whilst protecting your ears from damage.
Find out more about our range of ear protection for musicians and music lovers alike.
---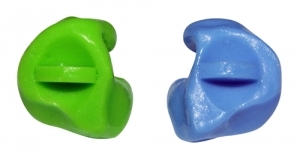 Swim plugs
If you struggle with getting ear infections after swimming, or are just a keen swimmer that wants to take the right precautions when it comes to protecting your ears, then specialised ear plugs for swimming are the solution you need. Enjoy swimming with the reassurance that you and your loved ones hearing is protected.
Moulded perfectly to fit the shape of the ear, our Catamaran Swim Plugs are strong, durable and a comfortable fit. A huge advantage is they are floatable so, if one is accidentally dislodged from the ear it will not sink to the bottom of the pool or sea.
Discover more about our ear plugs for swimmers and get in touch if you have any questions.
Get in touch
If you'd like to find out more about our selection of ear plugs and which would be best for your needs, then get in touch with our team. If you'd like to book an appointment, you can either call your local clinic or fill out our appointment form online.
"
Great service, I contacted the Seaford Branch to have some custom ear protection for shooting. I opted for the Cens Proflex Dx1 and Patricia took me through the process with great care and attention and I picked them up today. Fit beautifully and can't wait to use them at the weekend. Highly recommend both the South East Hearing Care Centre, Seaford with Patricia and Wendy and also the Cens products.
"
Natalie Dennis
Previous
Next