The Seaford branch was our first Hearing Centre, almost 25 years ago. Since then, we've moved, modernised and invested in our technology and offerings. Our audiologist, Patricia Asante is passionate about ensuring your hearing is protected and treating hearing loss.
Contact Us
Tel: 01323 899655
Email: seaford@hearingcarecentres.co.uk
Opening Times
Monday: 9am – 5pm
Tuesday: 9am – 5pm
Wednesday: 9am – 5pm
Thursday: 9am – 5pm
Friday: 9am – 5pm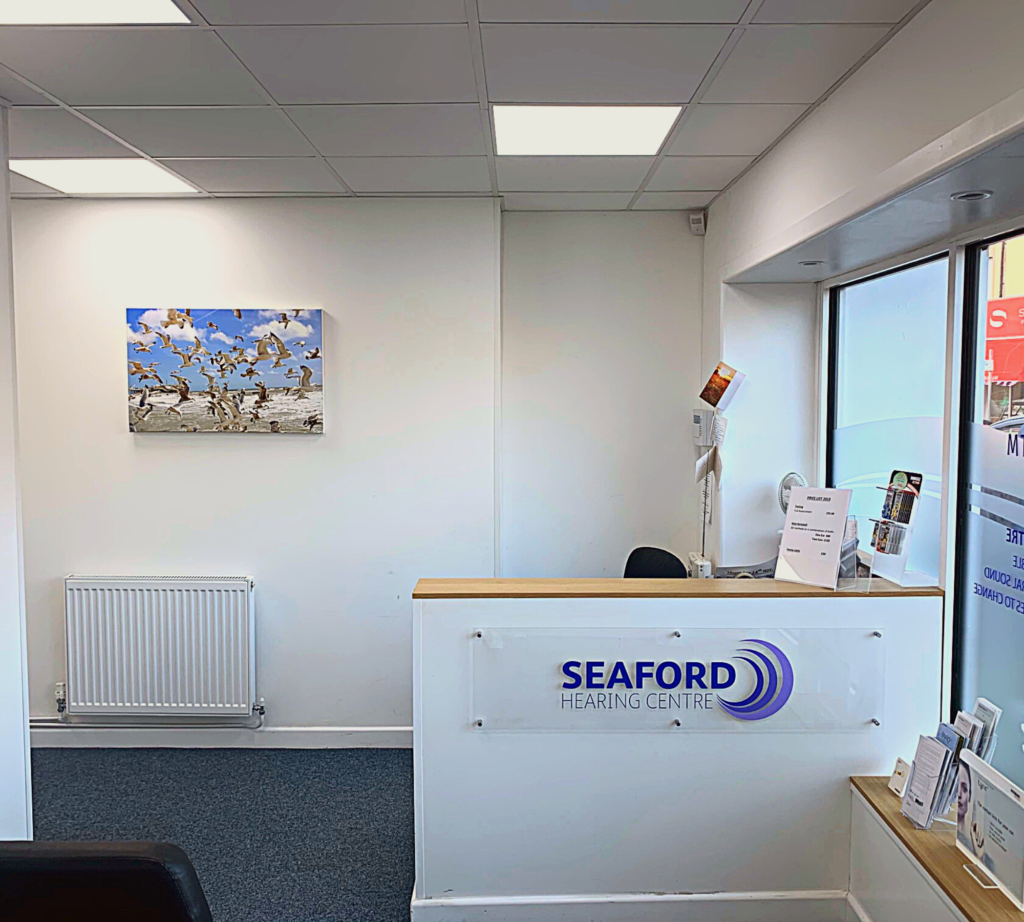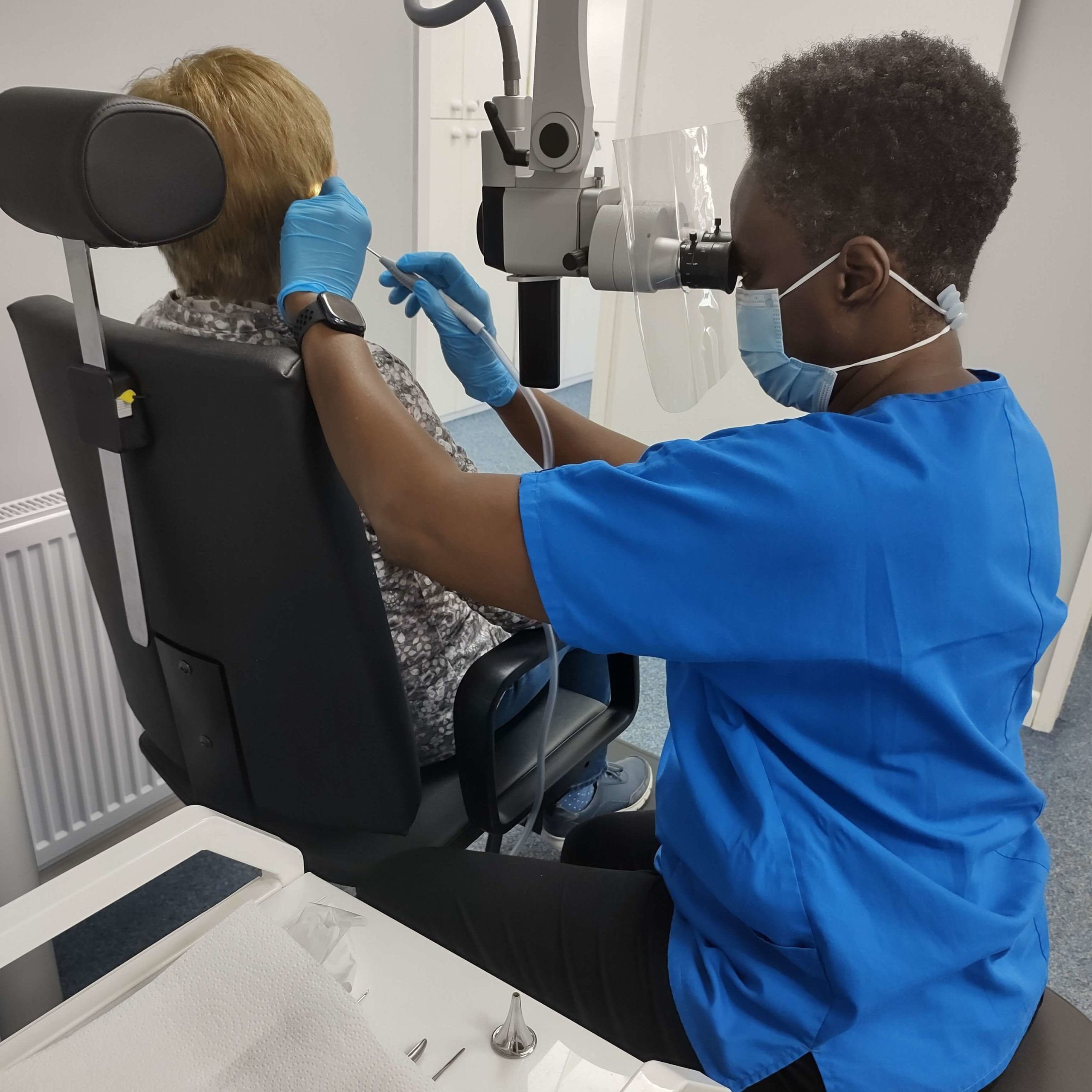 Our Services
At the Seaford Clinic, your ears are wholly looked after and you can book appointments for all your hearing needs:
Are you concerned about your hearing? Take our FREE online hearing test today.
Want invisible 24/7 hearing aids? We have accredited Lyric implantable specialists who are able to offer invisible hearing aids which allow you to follow conversations in everyday situations and different environments.
Our range of digital hearing aids comes with a variety of options, including; volume control, rechargeable batteries, smaller hearing aids, Bluetooth enabled so you can hear music from your phone and more.
---
Top Services
Microsuction Wax Removal
Microsuction is a safe, pain-free and trusted technique to remove excess ear wax from the ear canal.
Hearing Tests
We can support your hearing journey, ensuring you get back into the things you love. Improve your hearing experiences today!
Customised Earplugs
Protect your hearing from loud music, shooting and loud noises, or get a good nights sleep with our custom moulded earplugs.
Getting to us
Our street address is: 5 Dane Rd, Seaford, BN25 1LG.
Seaford Hearing Centre is situated in the heart of Seaford at 5 Dane Road. There is free 2 hour on street parking throughout the town and the nearest car park is Richmond Road car park which is situated opposite Morrison's supermarket at 200 metres away.
Seaford train station is less than 50 metres away from our office and bus routes coming in from Brighton and Eastbourne are 12,12 A and 12 X and both stop at the railway station.
Seaford is a charming coastal town with a beautiful coastal promenade with plenty of benches at regular intervals and flanked by the chalk cliffs of the Seven Sisters.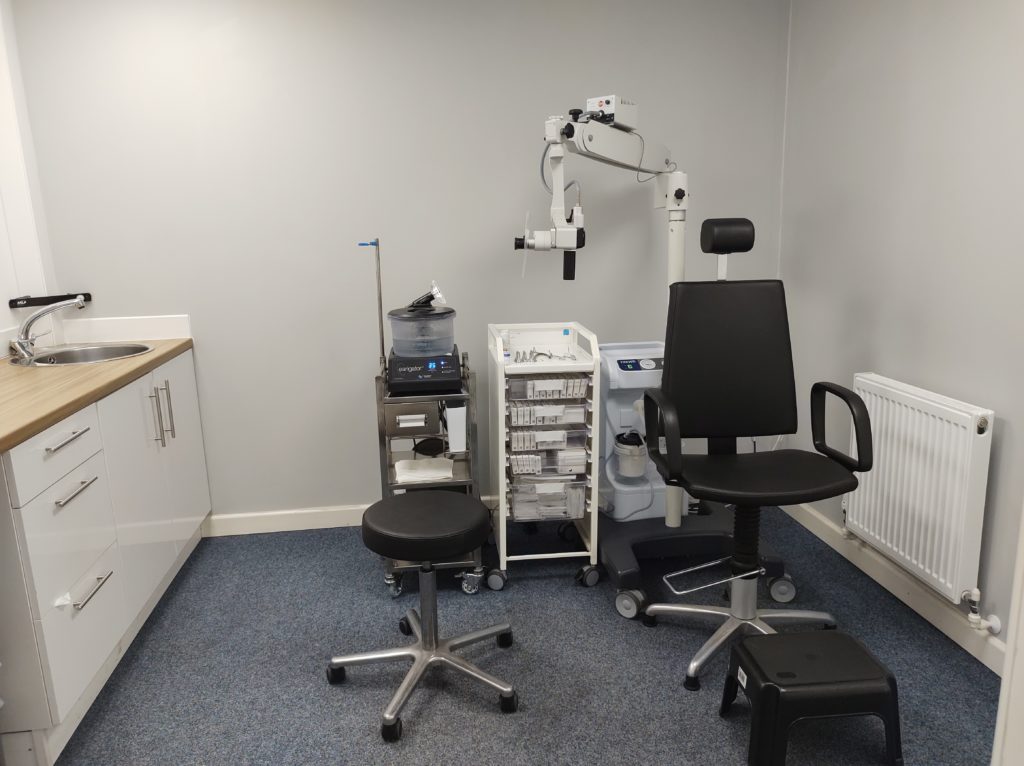 Accessibility
All our clinics are made with accessibility in mind. We have ramps where necessary and widened doors for wheelchair access.
Our staff are trained and aware of how to support patients who may struggle with their mobility.
The chairs in the clinic are height adjustable for maximum comfort.
Our audiologists and other staff wear clear face shields to enable safe lipreading while mask-wearing is still advised.
Our audiologist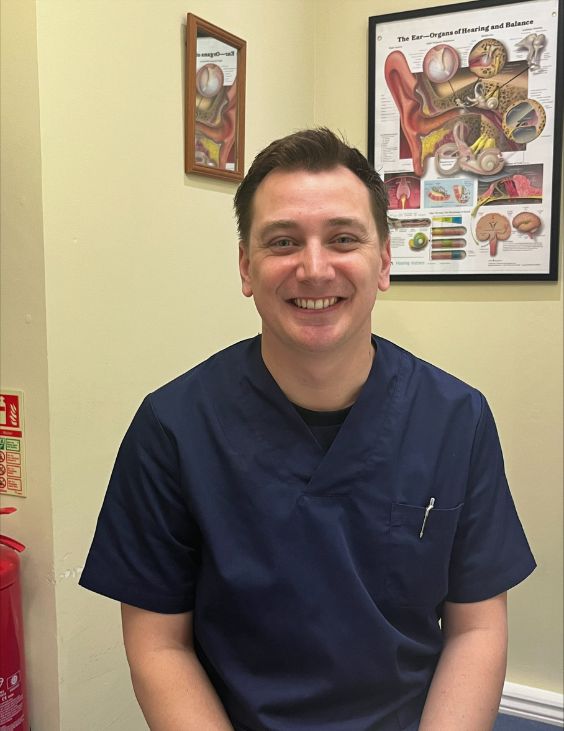 Max Tully RHAD MSHAA
I am an HCPC Registered Hearing Aid Dispenser and BSHAA member and have been a proud Seaford resident for the last 25 years.
I have degrees from the University of Brighton and De Montford University in music and hearing aid audiology.
My working career began in the clothing industry as a made-to-measure suit consultant, which in time took me to work in London's prestigious Savile Row.
Shortly after hanging up the tape measure, I went back to university to study Audiology.
Customer experience and care is the biggest aspect in the tailoring trade and is something that I brought with me to my career in hearing aid audiology.
I find the human auditory system fascinating, and I am incredibly passionate about the advances in hearing technology. Hearing is an incredibly valuable sense to everyone, and I aim to provide a bespoke service to every individual in my care.
Book an appointment
Book an appointment
"*" indicates required fields
"
Great service, I contacted the Seaford Branch to have some custom ear protection for shooting. I opted for the Cens Proflex Dx1 and Patricia took me through the process with great care and attention and I picked them up today. Fit beautifully and can't wait to use them at the weekend. Highly recommend both the South East Hearing Care Centre, Seaford with Patricia and Wendy and also the Cens products.
"
Natalie Dennis
"
My wife visited the Seaford branch yesterday for ear wax removal …..being of a nervous disposition she was so impressed by the relaxing and stress free environment made all the more so by Yvette and Patricia. I also attended today and experienced the same high level of professionalism. Would highly recommend especially if any reservations at all.
"
N/A
"
Very grateful to the team at seaford. I was given an urgent appointment. They were friendly and very professional. Their advice may have saved my sudden hearing loss from becoming permanent.
"
Ann Smith (s)
Previous
Next