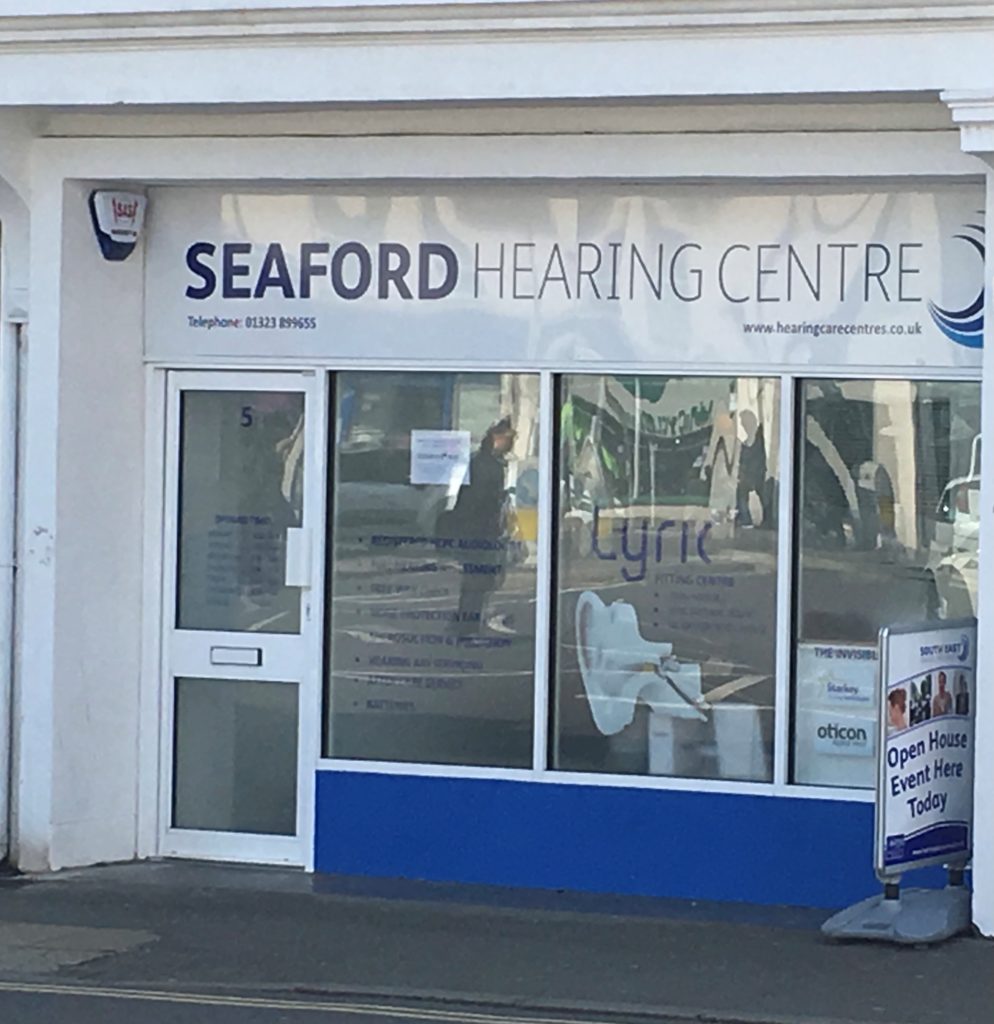 Seaford is where it all began for South East Hearing when we opened our first clinic here more than 20 years ago. We moved premises in 2017 and we are now in modern, specifically tailored space in Dane Road.
Contact Us
Tel: 01323 899655
Email: seaford@hearingcarecentres.co.uk
Opening Times
Our opening hours are 9am to 5pm Monday to Friday for clinic appointments.
Our Services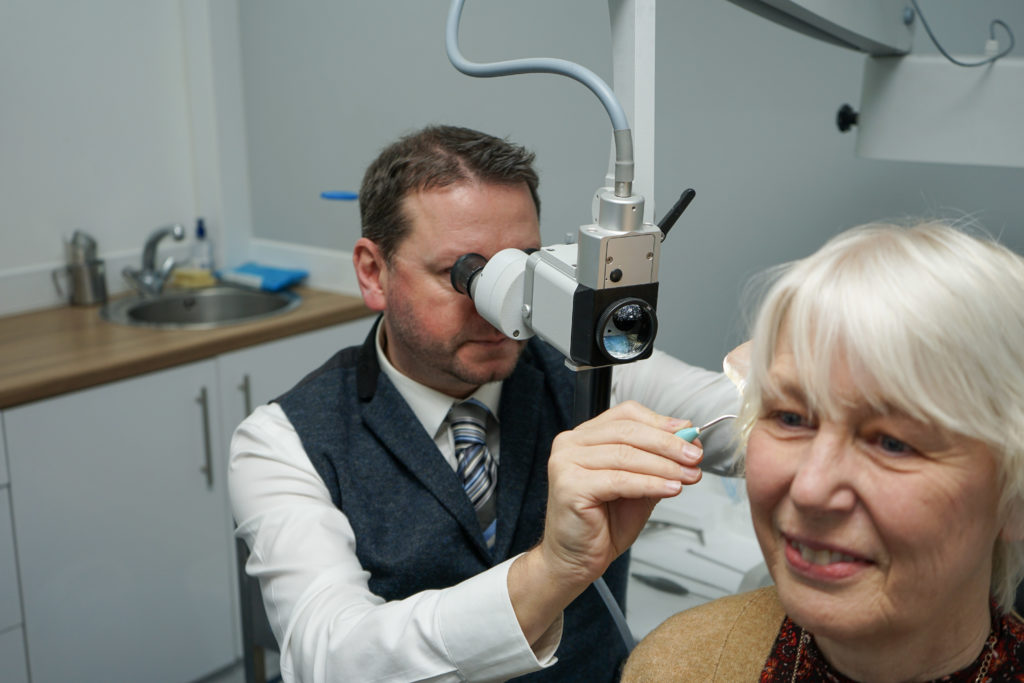 You can book appointments for Microsuction Wax removal, hearing tests, tinnitus assessments, impressions for customised ear protection, music in-ear-monitors, shooting plugs sleep plugs, hearing aid fittings, second opinion and audiological counselling.
We are accredited Lyric implantable specialists and the only local hearing care centre that uses microscopes and tiny video-otoscopy cameras for all consultations.
Getting To Us
Our street address is: 5 Dane Rd, Seaford, BN25 1LG.
Seaford Hearing Centre is situated in the heart of Seaford at 5 Dane Road. There is free 2 hour on street parking throughout the town and the nearest car park is Richmond Road car park which is situated opposite Morrison's supermarket at 200 metres away.
Seaford train station is less than 50 metres away from our office and bus routes coming in from Brighton and Eastbourne are 12,12 A and 12 X and both stop at the railway station.
Seaford is a charming coastal town with a beautiful coastal promenade with plenty of benches at regular intervals and flanked by the chalk cliffs of the Seven Sisters.
Our audiologist – Patricia Asante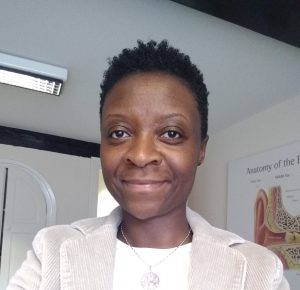 Patricia is a highly experienced and knowledgeable audiologist who has a Masters in Audiology from the University of Southampton. She currently works at both our Horsham and Seaford Hearing Care Centres, with experience of working in the NHS and private sector.
As well as being a fully qualified audiologist, Patricia has undertaken further training which means she is qualified to fit Lyric hearing aids. These are fully invisible hearing aids and are planted deep within the inside of the ear canal 24/7, making them a popular choice with those who are hard of hearing.
Before becoming an audiologist, Patricia worked as a lecturer and audio computer programmer, where she designed and worked with innovative audio technology. Some of her duties included working with disabled children to produce digital sound equipment.
Patricia spends her spare time writing and producing digital music – with some of her work having even been featured on TV! She also loves to spend time walking on the South Downs and birdwatching.
Member of registered Bodies:
AIHHP ( Association of Independent Hearing Healthcare Professionals)
HCPC ( Health Care Professions Council
To book an appointment please call the team on 01323 899655.
What our clients say
Two members of my family have just received excellent advice and treatment at the Chichester Centre.

My husband for ear plugs advice and my 12 year old son, who has been suffering with excessive ear wax building up for the past year or so and being told by GP that can do nothing except keep putting drops in.

Within 15 minutes he had his ears safely unblocked, using micro suction and washing, something the GP said was not available. My son is like a different child and can actually hear again.

Thank You!

Mr J Llewellyn – Chichester patient