At South East Hearing Care Centres we offer professional hearing tests for patients at our clinics in Horsham (01403 218 863), Chichester (01243 774 536) and Seaford (01323 899 655). If you're concerned about hearing loss or need a checkup, book with us today. With 25 years of experience, our specialists will help you relax and feel comfortable and informed during your appointment.
At a hearing test we will use state-of-the-art technology to check your hearing, find out how well you can hear, and from this information, will be able to offer the best solutions possible. If you've not had a hearing test before, we've provided a step-by-step guide on what you can expect to help you prepare. If you're feeling a little nervous, remember that we only have your best interests in mind and will keep you informed throughout the appointment. A typical consultation with our audiologists will last around 90 minutes, and if you're ever in need of further help or assistance, we're on hand to help.
What can you expect during a hearing test?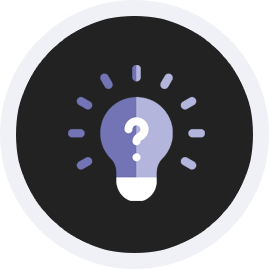 We'll ask you a few questions
A test generally starts with the usual basic personal data which is, of course, kept under lock and key and completely confidential.
There will be questions relating to your medical history, your lifestyle and the particular situations you struggle with and of these, which are the most important you would like improved. This allows the audiologist to build an overall picture of your hearing landscape.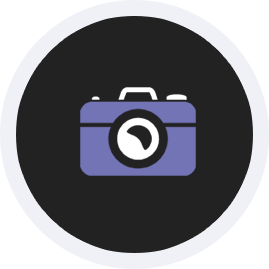 We'll take images of your ears
Using a small video camera, we will take images of your ears to determine the health of the ear canals and ear drums. This also ensures your ears are clear and that an accurate record of your hearing can be taken.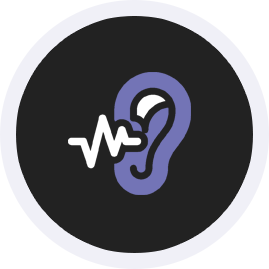 We'll play you a series of sounds
Next you will sit in the soundproof booth and put on some headphones or ear inserts.
You will be in visual contact with the audiologist at all times through the glass window. A series of tones and sounds will be played to you at varying volumes and frequencies through the headphones, You will be asked to simply press a button to signal when you have heard each one and at which point you can still hear the tone at its softest point. These sounds are carefully designed to span the spectrum of frequencies so that by the end of the test we will have a clear picture of where your hearing is strongest and where it is weakest. The results are plotted on a simple graph called an Audiogram, that visualises your personal dynamic range of hearing.
Your audiogram explained
Your audiogram will be explained to you in fine detail and visually on a screen which you and friends or family can view with you. We will overlay on the audiogram a full range of speech letters so it is easy to see which letters you can hear more easily and which ones you may struggle to hear.
Other symbols like birdsong, someone talking or a plane can be placed on the audiogram at their frequency and amplitude to make it very simple to see what can or cannot be heard. The full dynamic range of hearing for the human ear can be overlaid on the audiogram with your results present to determine your unique hearing range.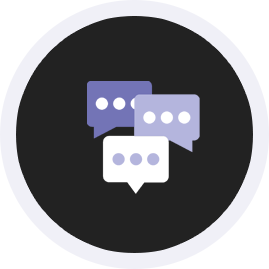 We'll walk you through a speech test
Following this, a speech test is performed and this can be in background noise to determine how many words are scored correctly, indicating the amount of correction required.
Word lists or whole sentences will be read out which you will repeat as best you can. This can be performed in quiet and also in ever increasing background noise.This particular test will determine how well you can hear in background noise, which is crucial as most people complain they find it difficult to follow conversation in the presence of noise.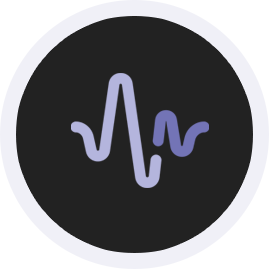 Tympanometry
Your audiogram may determine further tests are necessary and one of these might be tympanometry. This is where a probe is placed on the ear canal with a good seal and pressure applied in the ear.
The reasoning behind a tympanometry is to test middle ear function to determine the efficacy of the three small middle ear bones and the movement of the eardrum. The results are plotted on a graph called a tympanogram.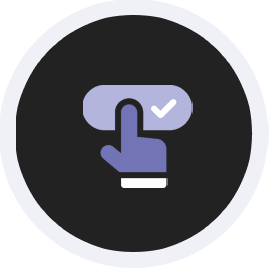 Our free online hearing test
We also offer a free online hearing test that tests your hearing and whether you may need assistance to improve or manage your heating loss. This test takes around three minutes to complete with simple to follow instructions.
If you choose to complete the test, please get in touch with us to discuss your results so we can book you in for a full hearing assessment if necessary.
Why choose South East Hearing Care Centres for your hearing test?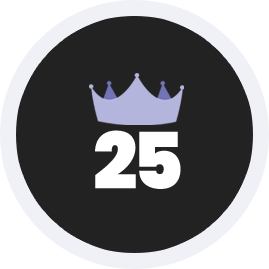 Over 25 years of experience
We have helped thousands of people remain connected over nearly 25 years of service. Being established for such a long period allows us to rely on our in-depth knowledge and exposure to many different scenarios to find the best solution and advice for you.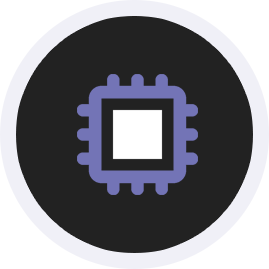 State-of-the-art equipment
All our clinics are centres of excellence and fully equipped with the latest state-of-the-art diagnostic equipment. This guarantees accurate results and information about your ears that most other hearing centres wouldn't have access to.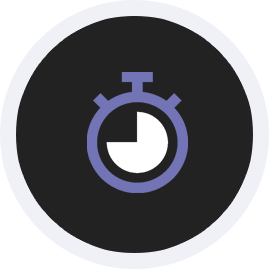 The luxury of time
Above all we offer you the luxury of time and gather as much information about you and your ears to ensure the best benefit outcomes. Our ethos strongly encourages information gathering, accurate fittings and verification.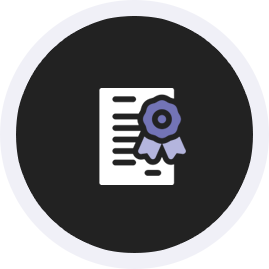 Centre of Excellence accreditation
All our procedures are executed to the highest of standards to maintain our Centre of Excellence accreditation which requires all our audiology staff undergo continuing professional development, ongoing study and reflection of our practices.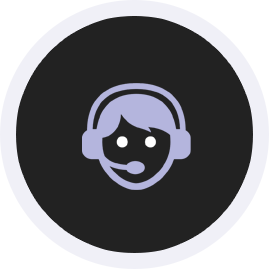 Speak to our team
For more information on what happens in a hearing test or on how to book, don't hesitate to get in touch with your nearest clinic for a professional, no obligation chat. We'll be able to answer your questions and if applicable, book you in for a hearing test at a time that suits you.