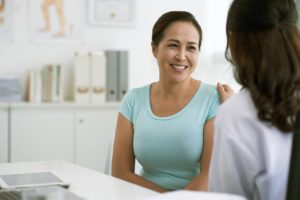 Unsure about a previous hearing assessment or just need some advice on your next steps? Don't worry, we can offer an impartial second opinion.
At all of our clinics across the south east, we can offer you impartial advice on your hearing. If you are unsure about a previous hearing assessment you had elsewhere, or you wish to talk to us before proceeding with a hearing test, even if you are thinking of using a different hearing aid provider, we can advise you on your options.
Simply give your nearest hearing care centre a call, or fill out our online form to book an appointment for impartial hearing advice.
Our impartial advice service
As a collection of independent hearing care centres in the south east of England, our expert team are able to provide impartial hearing advice for a range of services, including:
Tinnitus
Rehabilitation and acclimatisation
Blocked ears
Care and maintenance
Best assistive listening devices
Our team will go through your previous assessment with you and provide you with expert advice on your hearing and your care plan based on your hearing test results.
Our professional audiologists have a wide range of knowledge and are able to give you information on all types of hearing aids and brands without any bias as to which hearing aids they advise.
Benefits of getting a second opinion
Getting a second opinion on your hearing health offers a range of benefits, including:
Peace of mind
Impartial advice can help put your mind at ease by not only giving you more information about the condition of your hearing and the next steps, but also giving you an opportunity to ask questions and get truthful and unbiased information.
This will ultimately help you make the right decision for your needs and give you peace of mind that you've chosen the right option.
Reinforced diagnosis
If our expert audiologists offer you the same diagnosis for your hearing as you previously received, then you can rest assured that you're getting the right treatment for your hearing issue.
Again, this will allow you to ask any further questions you may have and gain a more in depth knowledge of how to proceed.
Better understanding of your hearing health
Speaking to further experts about your hearing can only increase your knowledge further. This will allow you to make a more informed decision on how best to proceed and what hearing options are best for you.
Why choose South East Hearing Care Centres
We pride ourselves in our professionalism, knowledge and thoroughness. Above all, we are passionate about our independence and the solutions we can offer.
As we are independent, we are not tied to any particular hearing aid manufacturer and are free to advise the absolutely best hearing solution available. Many other providers have very limited options because they are either owned by the manufacturer they choose, or they are tied into a service level agreement which almost forces them to choose one of the others to avoid financial penalty.
We will only ever consider the solution that most accurately matches your hearing level, lifestyle and budget. It makes sense to use an independent supplier like ourselves and know that we have your hearing interests at heart.
We are all about nurturing long term relationships, constantly striving to be the best through continual ongoing training and attending numerous workshops.
If you would like to discuss a previous hearing assessment and get some advice on your next steps, get in touch with our team of professional audiologists today.