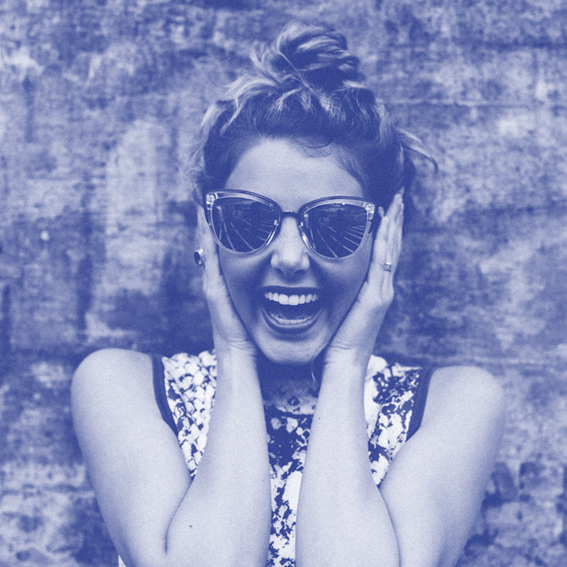 An audiology assessment is the first and most important step to enhancing your hearing.
If you've noticed that your hearing level isn't as good as it used to be, or you struggle with background noise then it might be a good idea to get your hearing tested. This will give you peace of mind that there's nothing wrong, or that if there is anything wrong, you're addressing it early. The earlier you get your hearing checked the better, as there are so many ways that we can help improve your hearing and manage your hearing loss.
With the latest hearing test technology to hand and a wealth of hearing care professionals, we take our time and use our expertise to build a clear picture of your individual hearing profile. This allows us to address the cause of your hearing loss with pinpoint accuracy.
If you'd like to book a hearing test appointment with one of our professional hearing experts, then get in touch with our branch teams today; Horsham (01403 218 863), Chichester (01243 774 536), Seaford (01323 899 655). We'll book you in at a time that suits you and discuss your hearing challenges in a safe and comfortable environment.
We're also proud to offer a high quality free online hearing test that will give you accurate results within minutes and is perfect for those who are looking for quick results and answers before making an appointment.
How can I test my hearing?
The best way to get your hearing tested is by seeing a hearing specialist or a hearing care professional. This will give you an in depth view as to what's going on with your hearing and answer any questions you may have about hearing loss.
Having a consultation with a professional hearing expert also means you will get a tailored hearing plan that is dedicated to your individual needs, allowing you to really manage your hearing, whether it's through hearing aids or other hearing accessories.
If you're unsure about booking an appointment with a hearing care professional, then one of the first steps you can make to checking your hearing is by taking our free online hearing test. Here, you can quickly and easily test your hearing and receive accurate test results that will guide you on your next steps.
Our online hearing test includes the following:
You'll hear sounds and tones at different noise levels and pitches, this determines how well you can hear certain frequencies
A question and answer session that will put you in certain scenarios and ask you how well you can hear in certain situations
Ensure you have quiet surroundings and use headphones at 50% volume when you take the test for optimum results. If you have any questions about your hearing test results and would like to speak to our expert team of professionals, then contact us at your convenience. You can use our contact form 24/7 and for the opening times of our clinics, click here.
What happens in a hearing test?
It is always best to have your hearing tested by an experienced, qualified hearing aid audiologist. You would only go to a professional doctor for a medical check – your hearing healthcare is just as important, so give it the attention it deserves.
In our hearing test, we will give you an extensive and in depth overview of your hearing, using the latest audiology technology and hearing test equipment. Whether you struggle with certain sounds, volumes or background noise, we'll be able to determine what's going on with your hearing and provide you with an action plan on how to tackle your hearing loss effectively.
Our hearing test includes the following steps:
Medical and lifestyle questionnaire
A look at your ears with a microscope
Video otoscopy – this will take images of your ears to allow you to see exactly what is going on and understand your results
Tympanometry – a look at your middle ear and your ear drums
Speech discrimination tests
Puretone audiogram – this is a noise test that looks at what frequencies you can hear and which sound types you struggle with
Hearing aid and hearing loss simulation – this a unique piece of software that will give you an idea on how hearing aids could improve your hearing and what total hearing loss would be like
Following this consultation, we will provide you with your results immediately and work with you to create a plan for the future. Find out more about how our hearing test works below.
Why use a South East Hearing Care Centre?
We're proud to be one of the leading independent hearing care specialists in the south east, with dedicated professionals that make sure your hearing problems and hearing loss is not something that impacts your day to day life.
Some of the main benefits of choosing South East Hearing Care Centres for your hearing test are:
Soundproof hearing booths
One-to-one consultations
Modern, state-of-the-art equipment
Years of experience
Invisible hearing specialists
We are one of only a few certified hearing professionals in the UK to fit Lyric
Completely confidential
Associated with AIHHP and BSHAA
How to book your hearing test
If you'd like to take our online hearing test, this is free to use on our website and there's no need to book an appointment to use it. However, if you've used this test and would like further advice, or would just like to book an appointment for a hearing test following problems then please get in touch.
You can either book a hearing test online using our booking form, or call your nearest hearing care centre and arrange for a suitable time to take the test.
"
I've never had a hearing test before, but from the minute I arrived I was made to feel welcome (thanks Yvette) and during the appointment (thanks Patricia) – everything was clearly explained to me, and all my questions answered – I never felt pressured into making a purchase. A first class, professional, service.
"
John Watts
Previous
Next