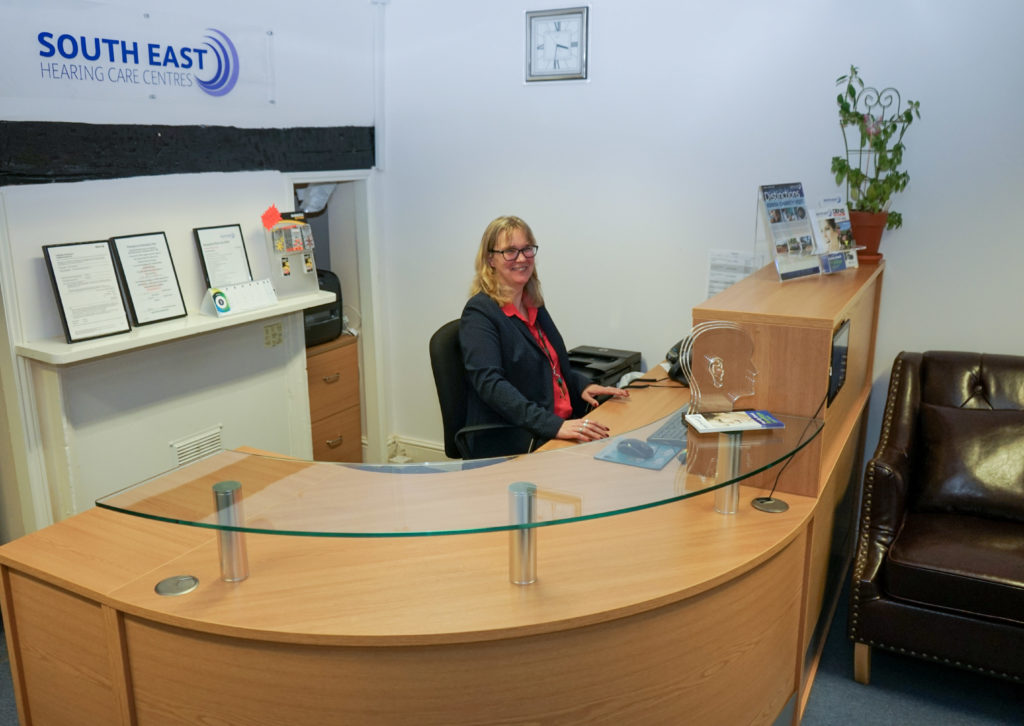 Our Horsham clinic is located in a beautiful 550 year old cottage in Bishopric. We are next door to KFC and just a short walk from the new John Lewis and Waitrose, where there is convenient parking. We have 2 audiologists that consult in Horsham, Rob & Patricia. Call us on 01403 218863.
Contact Us
Tel: 01403 218863
Email: admin@hearingcarecentres.co.uk
Opening Times
Our opening hours are 9am to 5pm Monday to Friday for clinic appointments.
Our Services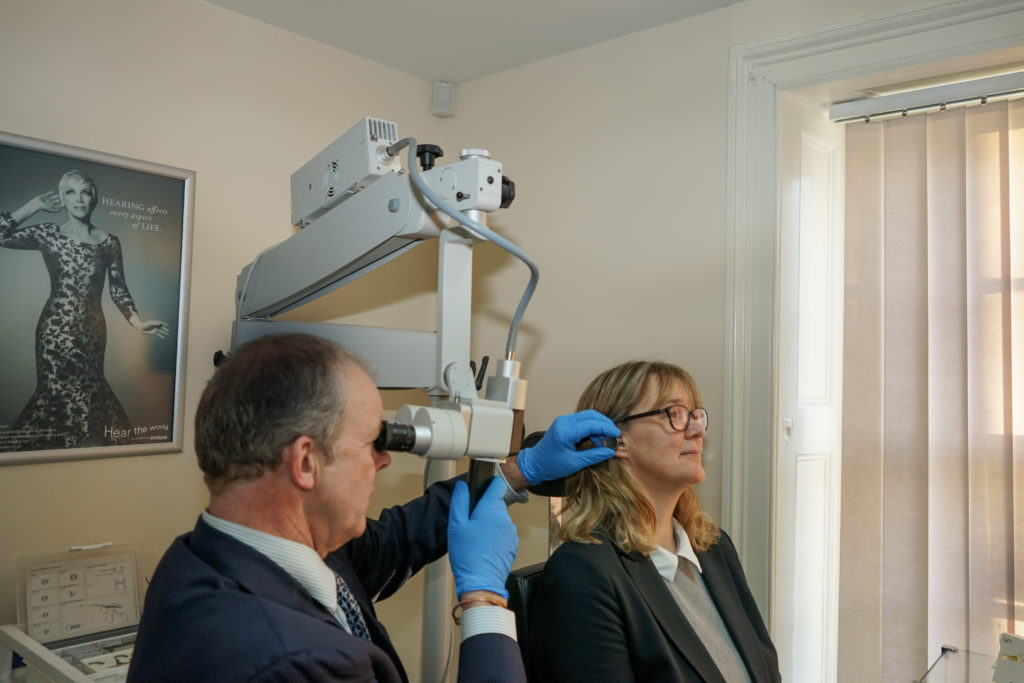 You can book appointments for Microsuction Wax removal, hearing tests, tinnitus assessments, impressions for customised ear protection, music in-ear-monitors, shooting plugs sleep plugs, hearing aid fittings, second opinion and audiological counselling. We are accredited Lyric implantable specialists and the only local hearing care centre that uses microscopes and tiny video-otoscopy cameras for all consultations.
Getting To Us
Our street address is: 20-22 Bishopric, Horsham, RH12 1QN.
South East Hearing Care Centres clinic and head office in Horsham has ample nearby parking options such as, on Street Pay & Display Parking Bays on the road outside our clinic. A major Bus Stop opposite, with routes serviced by the 68, 63, 98 and Metro Bus
John Lewis & Waitrose Pay & Display Parking less than a 5 minute walk from our Clinic.
Situated in a beautiful 550year old building, which used to be part of King & Barnes brewery, next door To KFC.
There are a few Town Centre Car Parks to choose from in Swan Walk, Piries Place & Blackhorse Way.
The first historical record of Horsham is from AD 947. The name may mean either "horse home" or "Horsa's home" after a Saxon warrior who was granted land in the area.
The town has historically been known for horse-trading in early medieval times, iron and brick making up until the 20th century, and brewing more recently.
Our Audiologists
Rob Davies
Our senior audiologist, Rob Davies, consults from South East Hearing Care Centres in Horsham. Robert qualified over 35 years ago and is highly-experienced. He has been 'Highly Commended' in the 'Audiologist of the Year' Awards for the high levels of professionalism, care and commitment shown to his patients.
It is a measure of his standing that he has served as Chairman of the prestigious Association of Independent Hearing Healthcare Professionals (AIHHP), which promotes the highest professional and ethical standards in the independent hearing healthcare sector.
Our Horsham clinic has the distinction of being one of just 60 hearing care centres in the whole of the United kingdom and Ireland to be officially approved and certified by leading manufacturer Phonak as a Lyric fitting Centre. It is fully equipped to Phonak's high standards and Robert has completed the rigorous training to permit him to assess clients and fit Lyric, the invisible hearing aid that sits inside the ear canal and stays there, day and night, for up to three months.
Robert is always keen to keep abreast of the latest developments in hearing healthcare and he visits the annual American Academy of Audiology Convention and EUHA Congress in Germany to gain personal, hands-on experience of new techniques and technologies.
In his spare time, Robert enjoys playing veterans football and, when time allows, skiing. He likes to soak up the atmosphere of live sporting events, especially rugby and Grand Prix motor racing and loves travelling.
A keen Rotarian (and Past President of Horsham Rotary Club), Robert lives by the philosophy of "putting back" and helping others. He supports the Reverend Muhoro School for the Deaf in Kenya, which he visits on a regular basis. His visits are always packed full of hearing tests, taking impressions and helping the youngsters who have usually lost their hearing as a result of other illnesses. For more information about the school and its work, visit our Charity page.
Professional Bodies:
– Executive Member and past Chairman, Association of Independent Hearing Healthcare Professionals
– Fellow, British Society of Hearing Aid Audiologists
– Member of British Academy of Audiology
– Registered with the Health Care Professional Council
Patricia Asante

Patricia is the newest member of our team in Horsham and arrives with a wealth of knowledge. Patricia has had a love of sound and technology for many years. She qualified with a Masters in Audiology from Southampton University and has worked in both the NHS and private sector.
Patricia has also successfully completed training and been signed off to fit the invisible Lyric implantable hearing aid which stays deep inside the ear canal 24/7. It is a huge boost to have two certified Lyric providers in the same clinic.
Patricia initially trained and worked as an audio computer programmer and lecturer. Working with and designing cutting edge technology. This included producing digital sound equipment for disabled children, which was even featured in the Telegraph.
In her spare time, Patricia writes, records and produces digital music. Some of which have been featured in television documentaries.  She loves spending time on the South Downs and has a newfound love of bird-watching. Though don't ask what any of them are called.
Member of registered Bodies:
AIHHP ( Association of Independent Hearing Healthcare Professionals)
HCPC  ( Health Care Professions Council )
What our clients say
Two members of my family have just received excellent advice and treatment at the Chichester Centre.

My husband for ear plugs advice and my 12 year old son, who has been suffering with excessive ear wax building up for the past year or so and being told by GP that can do nothing except keep putting drops in.

Within 15 minutes he had his ears safely unblocked, using micro suction and washing, something the GP said was not available. My son is like a different child and can actually hear again.

Thank You!

Mr J Llewellyn – Chichester patient