South East Hearing Care Centres are a network of independent hearing healthcare clinics across Sussex and Kent.
We are well established and your premier independent, family run local hearing centre. Our commitment is to improve the standards of audiology by investing in the latest technology. We are executive members of the Association of Hearing Healthcare Professionals and all our centres are classed as Centres of Excellence.
Each of our partner clinics offers the same high standards of professional care, personal attention and continued aftercare. Being independent means that our audiologists have the freedom to select the most suitable hearing aids for each individual client, from any of the world's leading manufacturers.
---
We offer completely impartial advice and our aim is always to find the best possible overall solution to meet particular hearing requirements.
---
We will not compromise on the quality of care. We use the best and latest diagnostic equipment and all ear examinations are performed using microscopes or head loupes and recorded with video images. We carry out a large battery of tests in addition to pure tone audiometry, such as speech in noise to identify how much you understand in the presence of noise, like restaurants, groups, and meetings. Tympanometry, an impedance measurement, to test the middle ear fun
---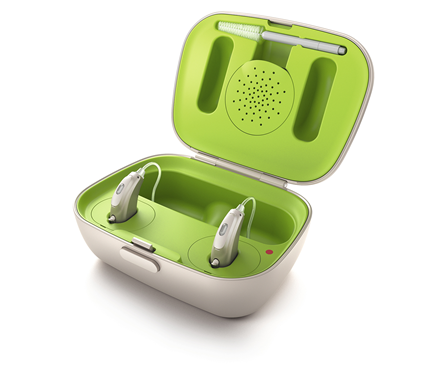 We value the trust our clients place in us and are very proud of the long-term relationships we have built with clients over the years. The fact that we have so many word-of-mouth recommendations speaks for itself.
We pride ourselves on keeping up-to-date with the latest technology in the hearing healthcare industry. Our clinics are fully-equipped with modern facilities and we regularly check prototypes of hearing aids to keep abreast of new developments.
Guaranteed privacy
Our respect for each individual's privacy and sensitivity guarantees you, the patient, an unhurried, relaxed diagnosis and objective advice. We aim to establish a long-term relationship with all our patients and will offer only products and services that are suitable to each individual.
As fellows and members of the industry's professional bodies, which comprise ENT specialists, audiological scientists, and NHS technicians, our clinics will go the extra mile to ensure a holistic solution for you, the patient. Our aim is to ensure you feel at "home" when you visit.
We are multi-disciplined and can safely remove wax through microsuction or irrigation. We are known as the invisible solution specialists with the most discreet hearing devices available. Being truly independent means we can access the world's best manufacturers
We exclusively fit Lyric the most invisible hearing aid solution in the world and the world's first deep fit extended wear hearing device. Intensive training and careful vetting goes into those chosen to become authorised Lyric partners and no one else locally, is allowed or trained to fit them.
Probably the biggest single thing we offer all our clients is the luxury of time. This enables us to perform extensive tests and obtain as much information as possible in a relaxed setting. Whether it is for ear protection, hearing correction, tinnitus advice or wax removal, you'll be pleased you chose us.
---
Read about our Affiliates here
What our clients say
Two members of my family have just received excellent advice and treatment at the Chichester Centre.

My husband for ear plugs advice and my 12 year old son, who has been suffering with excessive ear wax building up for the past year or so and being told by GP that can do nothing except keep putting drops in.

Within 15 minutes he had his ears safely unblocked, using micro suction and washing, something the GP said was not available. My son is like a different child and can actually hear again.

Thank You!

Mr J Llewellyn – Chichester patient