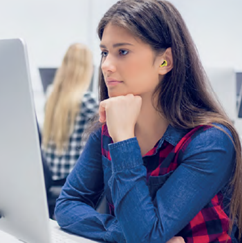 Peace and quiet with custom silicone plugs
If you want to ensure a good night's sleep, need to concentrate on something, or simply want a relaxed holiday or enjoyable commute, our custom made Sleepzz earplugs are the earplugs for you.
There are millions of people who need a good night's sleep or some peace and quiet. Whether you're a light sleeper and wake up to any noises, or your partner snores, custom sleep plugs will give you the protection you need to have a restful and relaxing sleep.
With everyone's ears being different shapes and sizes, custom made earplugs are the best way to ensure as much noise as possible is blocked out and you are comfortable when sleeping.
Our extra soft silicone noise plugs are the perfect, comfortable answer to a good night's sleep or long journey. Our custom made earplugs for sleep drown out surrounding noise and sound. Being entirely hollow, they maximise wearing comfort, even when you're lying down with your head on a pillow. They're simply the best earplugs for sleeping.
Features of our ear plugs
Custom made for a perfect fit
Made from ultra-soft, flexible silicone
No uncomfortable protruding parts – fits completely into the auditory canal
Comfortable throughout the night
Easy to clean
Improves the quality of your sleep
Available in a variety of colours
Who should use custom sleep plugs?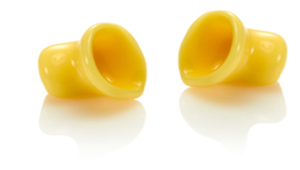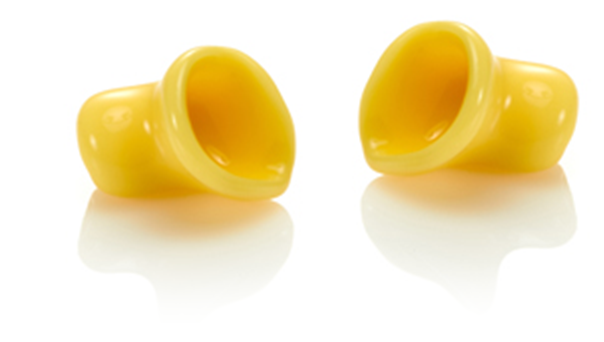 Anyone can use earplugs to help them sleep, especially if you struggle with loud noises around or inside your home at night. They are designed to reduce any background noise and help you switch off and get a relaxing night's sleep.
Sleep plugs are ideal for:
Partners of people who snore
People who work nights and need to sleep during the day
People who travel regularly on noisy trains, buses or planes
Students who want to concentrate without being disturbed by ambient noise
People living near an airport, noisy streets, etc
Your appointment with South East Hearing Care Centres
In order to get your custom made sleep plugs, you will first need to book an appointment with your nearest branch of South East Hearing Care Centres. We have three centres across the south east:
At your appointment, our fully qualified audiologists will meet with you, examine your ears and discuss the process with you. The first step is to use soft and safe impression material to take a mould of your ear. This will only last a few minutes until the material has hardened – it's not uncomfortable so there's no need to worry.
We will then arrange the final details of your sleep ear plugs with you, such as what colour you'd like, and send off the moulds to be created in a specialist lab. The ear plugs will be handmade exactly to your ear dimensions so will fit perfectly once they're ready.
After a couple of weeks, your ear plugs will be ready for collection from your local branch. They're ready to use straight away and will help improve your sleep immediately.
How to look after your sleep plugs
Ear plugs are very easy to look after and are extremely durable, so don't need a lot of attention. The main way to keep your ear plugs in good condition is to clean them fairly regularly.
Simply put them in warm, soapy water and leave them to soak for a few minutes, this will loosen up any dirt or earwax and make it easy for removal. Then just gently wipe the ear plugs and leave them to dry.
For more information on caring for plugs and answers to frequently asked questions, please read our beginner's guide to ear plugs.

Why choose South East Hearing Care Centres?
With over 35 years in the hearing and audiology industry, our network of independent hearing centres have been helping customers all over Sussex with hearing issues and impairments. You can be sure of being looked after by an extremely experienced and knowledgeable audiologist in any of our partner clinics. We use the latest state of the art equipment to ensure absolute precision and guaranteed beneficial outcomes. We are pleased to follow all the current guidelines to maintain a COVID-19 secure premises and social distancing, the details of which, can be found on our website.
Our team of highly trained audiologists take pride in their work and strive to provide all of our customers with a solution to their hearing problems. As we are independent, all of our audiologists have the authority to recommend the most suitable treatment, hearing aids or hearing protection for our customers from any of the leading brands.
With access to the latest and very best diagnostic equipment, we're able to offer unrivalled hearing tests and examinations that ensure we get to the bottom of your hearing problems.
If you'd like to book an appointment for your very own custom moulded ear plugs for sleeping, then get in touch with us today.