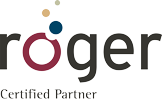 South East Hearing Care Centres are delighted to offer our customers a range of hearing aids and hearing aid accessories from leading brand Phonak. Known for their award winning hearing aid accessories, they give those with hearing loss a greater hearing performance in a range of situations.
Browse a selection of the most popular Phonak hearing aid accessories below and speak to our team about how they can help you in your day-to-day life.
Roger On™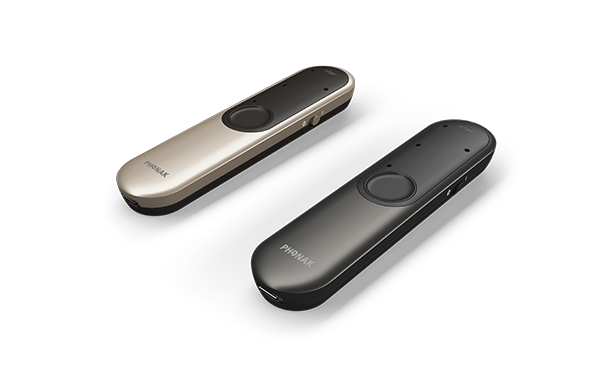 The Phonak Roger On™ is an extremely handy portable microphone that links to your hearing aids and can be carried with you when out in busy places. 
Using Roger's intelligent MultiBeam Technology, the microphone is able to distinguish where the speech is coming from and amplify your hearing aid accordingly, allowing you to hear speech clearly and effortlessly. Whether you're in a busy cafe, in the office or doing a social activity, you'll enjoy clear speech no matter the environment.
With excellent sound quality, wireless connectivity and a dedicated smartphone app, you can customise the settings to suit your needs, making hearing stress-free and easy.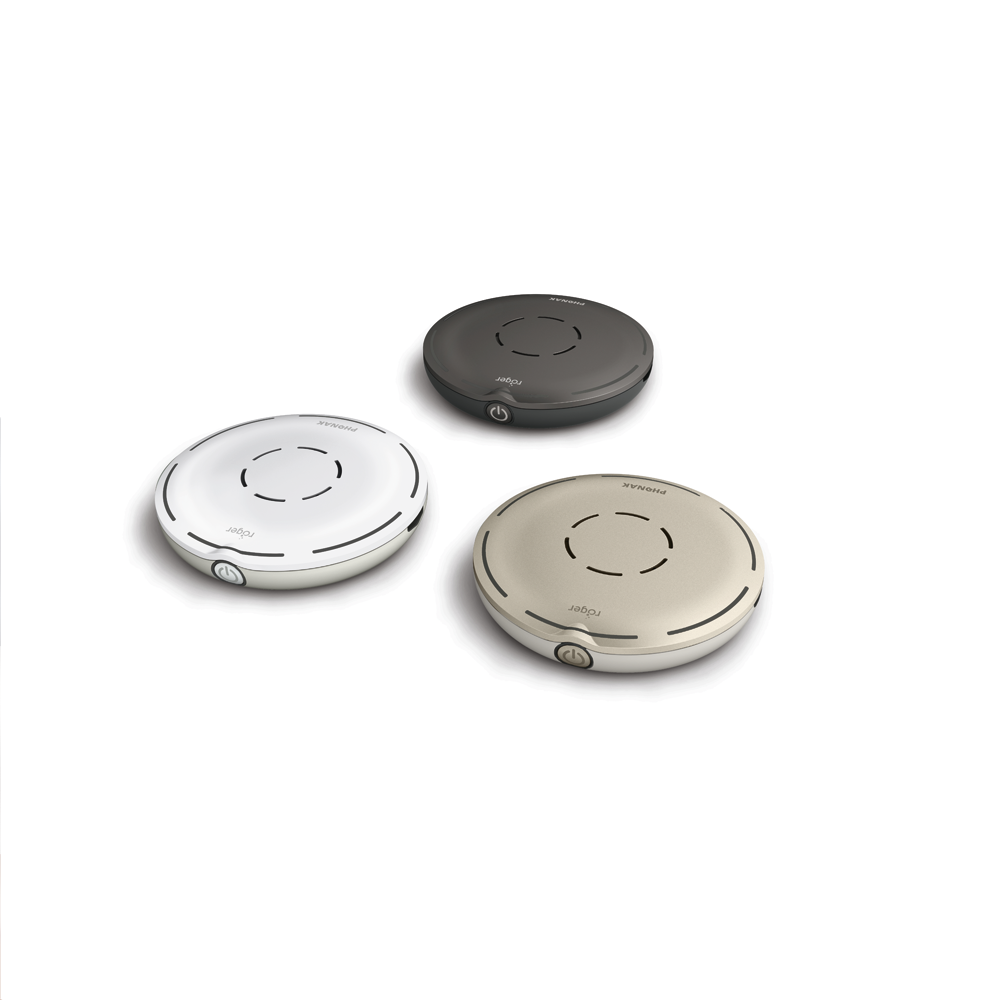 Roger Select™
Perfect for situations where you are stationary and in a place with a lot of background noise, such as in a restaurant or café, the Roger Select™ helps to improve the speech of those you are speaking to.
Another one of Phonak's wireless accessories, you just simply place the Roger Select™ on the table in front of you. Using its innovative MultiBeam speech understanding technology, the microphone will automatically select and project the voice of the person who is talking into your hearing aid, making it far easier to hear conversations in busy places.
The versatile microphone can automatically switch between people who are speaking, or you can manually change it yourself.
Roger Table Mic II™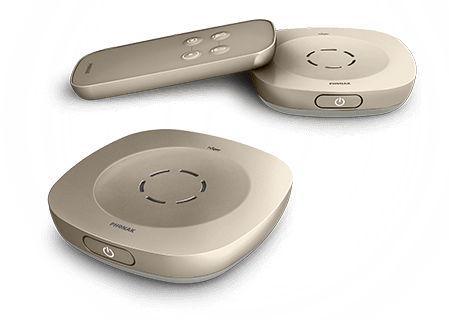 For those who regularly participate in meetings, the Roger Table Mic II™ is the perfect accompaniment to your hearing aid to ensure full participation. The wireless microphone utilises the MultiBeam technology that Roger is known for to amplify the speech of the person who is talking, directly into your hearing aid.
It automatically selects and switches between the people who are speaking, so you never miss a word anyone is saying in important meetings. There's no need to worry if you have a whole day of meetings, the 16-hour battery life means it will last a full work day.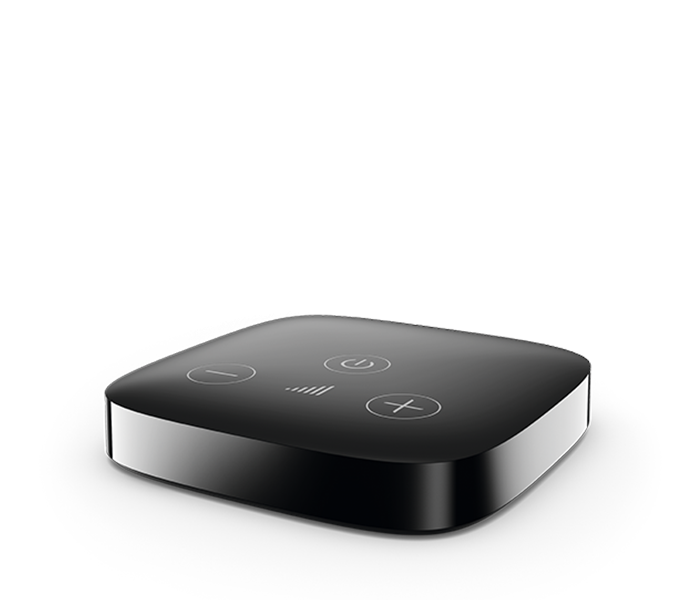 Roger TV Connector
Directly connect your hearing aids to your TV and watch your favourite TV shows without worrying about missing anything. Easy to set up and easy to use, you can clearly hear speech and sounds from the TV directly into your hearing aids. There's no limit on the number of hearing aids that can be connected and Roger's AirStream™ technology allows energy efficient streaming to any TV and stereo system.
Get in touch
Not sure which accessory is right for your needs? If you'd like to find out more about the Phonak hearing aids and accessories that we supply at South East Hearing Care Centres and how they can help you get full clarity with your hearing, get in touch with our team on the contact form below.
With locations across the South East in Chichester, Seaford and Horsham, we look forward to speaking with you and finding the right solution for your needs.