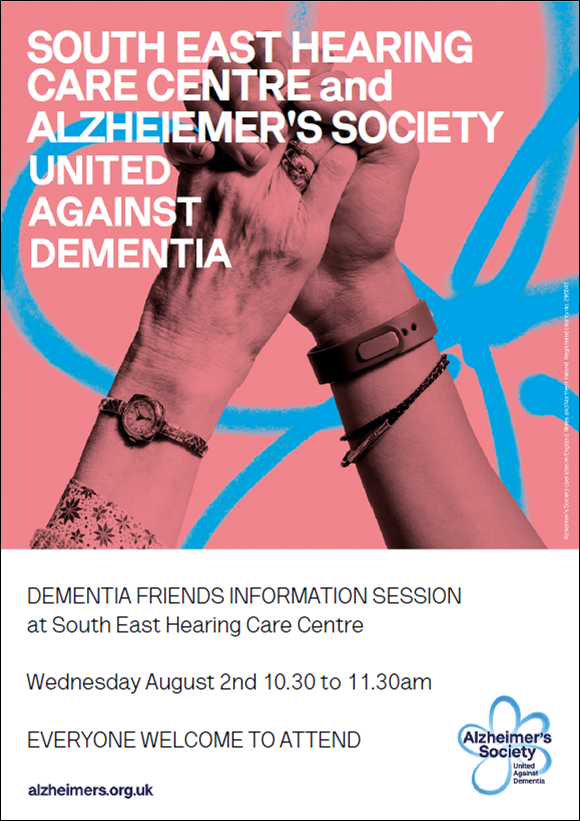 Following on from the success of Bromley Hearing Care Centre's 'Dementia Friends' training, South East Hearing Care Centres are rolling it out to other branches, starting with Horsham.
The training will take place at 20-22 Bishopric, Horsham, on Wednesday 2nd August 2017, from 10.30am to 11.30am and everyone is welcome to attend.
The information session is designed to strengthen the staffs' customer experience skills when engaging with customers with dementia.

More details of the Dementia Friends initiative can be found on the official website: