Oticon Dynamo BTE hearing aid
The Oticon Dynamo hearing aids sits comfortably behind the ear and offers a powerful solution for hearing loss. Our team of professionals in Sussex can advise, fit and maintain this leading model for you and would be happy to help you pick the right hearing aid for your needs.
Learn more about the features of BTE13 SP below and don't hesitate to contact us for more information and to arrange an initial consultation, whether you're upgrading or require a hearing aid for the first time.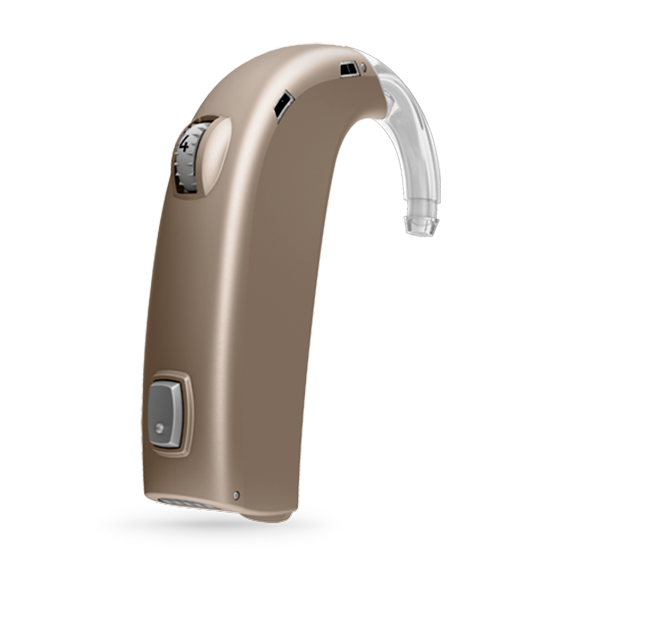 Features of the BTE13 SP
Oticon Dynamo (Behind the Ear) is a small but incredibly powerful hearing aid in the wide range of options we work with. As its small it is very discreet and is also comfortable to wear. It is one of the smallest hearing aids with a size 13 battery.
Key features:
Very small aid
Size 13 battery with longer battery life
Suitable for all budgets
Seven different colours including silver and terracotta
Available in seven different colours, you're sure to find the one that most complements your hair colour and skin tone, making it even more discreet
Oticon Speech Rescue Technology
If you're very hard of hearing, you know all too well that there's a big difference between hearing sounds and understanding them. Oticon Speech Rescue Technology allows you to hear the 's' and 't' sounds more easily.
Even with a powerful hearing aid, high-frequency sounds that are critical for speech understanding may be lost, making it hard to catch the meaning of a sentence when someone speaks to you. With Dynamo your brain gets access to the full spectrum of sounds and lets you capture more speech details.
Built on decades of hearing aid leadership, Dynamo is as reliable as it is powerful. Dynamo allows you to hear and understand more fully the sounds you hear.
You can have every confidence that your hearing aid will keep working 24/7 all year round come rain or shine, indoors or outside without feedback that can become irritating.
Discover more hearing aids from Oticon.
Speech Rescue highlights:
Allows you to hear the high-frequency sounds – like the soft consonants 's' and 't', which are critical for speech understanding
The premium personalisation tool acknowledges that the way we hear and interpret sound is as unique to us as our DNA
The tool lets you tailor the sound of your Dynamo hearing aid to your own individual needs and preferences
Contact us today to find out more about Dynamo hearing aids
We are available to speak with at the following locations and numbers; Horsham 01403 218863, Seaford 01323 899655, and Chichester 01243 774536. You can also contact us by using our enquiry form.