Overview
The Oticon Real Hearing Aid is a premium and technologically advanced solution designed to provide exceptional sound quality and personalised hearing experiences. Powered by innovative features and Oticon's renowned expertise, the Real Hearing Aid offers enhanced speech understanding, improved listening comfort and a natural listening experience.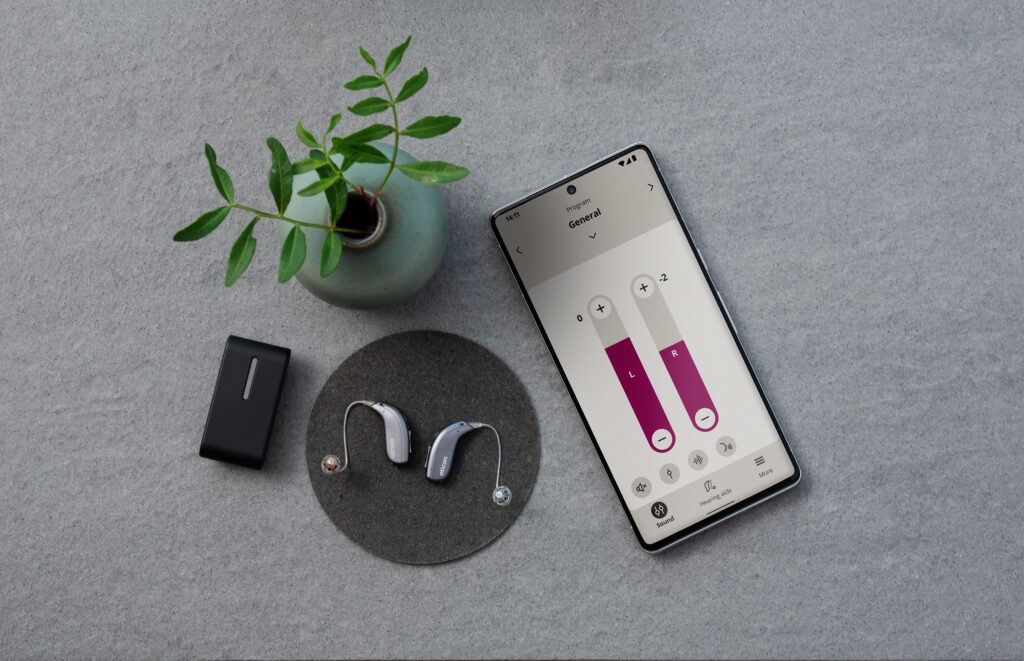 Key Features
Polaris R™ Technology:
The Real Hearing Aid incorporates Polaris R™ technology, which processes sound in a way that is similar to how the human brain does. This technology helps provide a more natural sound experience, enhancing your perception and immersion in the auditory environment.
Oticon ON™ App:
Take control of your hearing aids with the Oticon ON™ app. This user-friendly smartphone application allows you to personalise and fine-tune your hearing aids according to your preferences. Adjust volume, switch between listening programs and access additional features, all from the convenience of your smartphone.
SuddenSound Stabilizer:
The SuddenSound Stabilizer is a unique feature that helps protect your hearing from sudden loud noises. It automatically adjusts and dampens the amplification of unexpected loud sounds, offering a comfortable and safe listening experience.
RealSound Technology™:
With RealSound Technology™, the Real Hearing Aid ensures that you can hear all of the important sounds in your environment, even in noisy situations. This advanced feature analyses and optimises sounds in real-time, preserving speech clarity and enhancing overall sound quality.
Connectivity and Streaming:
Stay connected effortlessly with the Real Hearing Aid's wireless connectivity options. With the ability to connect to compatible smartphones, tablets and other devices, you can stream phone calls, music, podcasts and more directly to your hearing aids, enjoying a seamless audio experience.
Rechargeable Option:
The Real Hearing Aid offers a convenient rechargeable option, eliminating the need for regular battery changes. Simply place the hearing aids in the charging dock overnight and they will be ready to provide a full day's worth of power.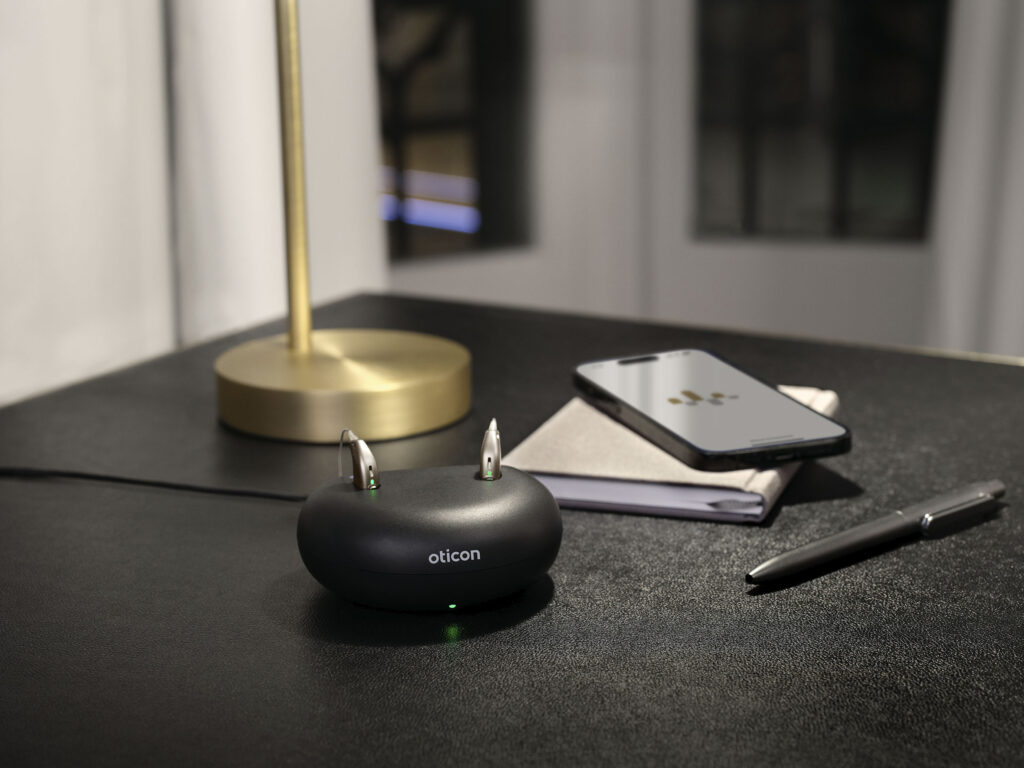 Technical Specifications:
Hearing Aid Type: behind-the-ear (BTE), in-the-ear (ITE) and completely-in-the-canal (CIC) models.
Telecoil: Yes
Bluetooth: Yes
Battery Size: Size 312
Rechargeable: Yes
Battery Life*: Up to 24 hours per charge
Hearing Loss: Mild to Profound
Volume Control: Yes
Sound Control with App: Yes
*Depending on usage.
What's Included:
Two Oticon Real Hearing Aids
Charging dock
Power adapter
Cleaning tools and accessories
User manual
Why Choose Oticon Real:
Cutting-edge BrainHearing Technology for a natural listening experience
OpenSound Navigator to optimise speech understanding and reduce background noise
Personalised sound settings for a customised hearing experience
Wireless connectivity for effortless streaming and communication
Rechargeable option for convenience and cost savings
Why Choose South East Hearing Care Centres?
We understand that for some patients finding new hearing aids can be a daunting process. At your appointment, you'll have a comprehensive hearing assessment and then we can discuss what features are important to you to make sure you choose the right hearing aid for your needs. Whether you're sporty and need water resistant hearing aids, or if you socialise a lot and need background noise control. Perhaps you want to use Bluetooth and recharge your hearing aids at the end of a long day. Whatever your needs, we will listen and support you on your hearing journey.

With over 25 years of experience, we're proud to support people with their hearing health and are proud members of AIHHP and BSHAA and are HCPC Registered.
Book your appointment
"*" indicates required fields