Only with Signia Xperience hearing aids can you rely on the Signia App – the 'gold standard' in remote assistance to help you every step of the way.
Wearing new hearing aids can take some getting used to once you have left the safety of your hearing care professional's practice and you are wearing them for the first time. There's important information to remember, from how to look after your hearing aids to getting the most from them in even the noisiest situations.
Signia have created a range of hearing solutions that work with the Signia App (available on both Apple and Android devices) via a smartphone or tablet, giving you access to:
the revolutionary Signia Assistant for instant sound improvements and troubleshooting on the spot
the Signia TeleCare to stay in touch with your hearing care professional, accessing remote support from them when you need it
Benefits of the Signia App
In today's busy world and following COVID-19, it can be hard to find the time for appointments with your hearing care professional to address every issue. Furthermore, if you live further away or have mobility issues, it can be especially challenging to attend appointments in person.
The Signia App is the reassurance and remote support you need when using Signia Xperience hearing aids:
gain access to tools to help you successfully trial your new hearing aids
have peace of mind you can always stay connected to a hearing care professional
troubleshooting available 24/7
Together, the Signia Assistant and TeleCare provide you with all the support tools you need to guide you through a trial period, and they will save time on unnecessary appointments. It's essentially the hearing care professional in your pocket.
---
The Signia Assistant
The Signia Assistant offers immediate support whenever and wherever you need it. It is available 24/7 to help you adjust the sound settings, answer your questions about how to handle your hearing aids, and troubleshoot any issues on the spot.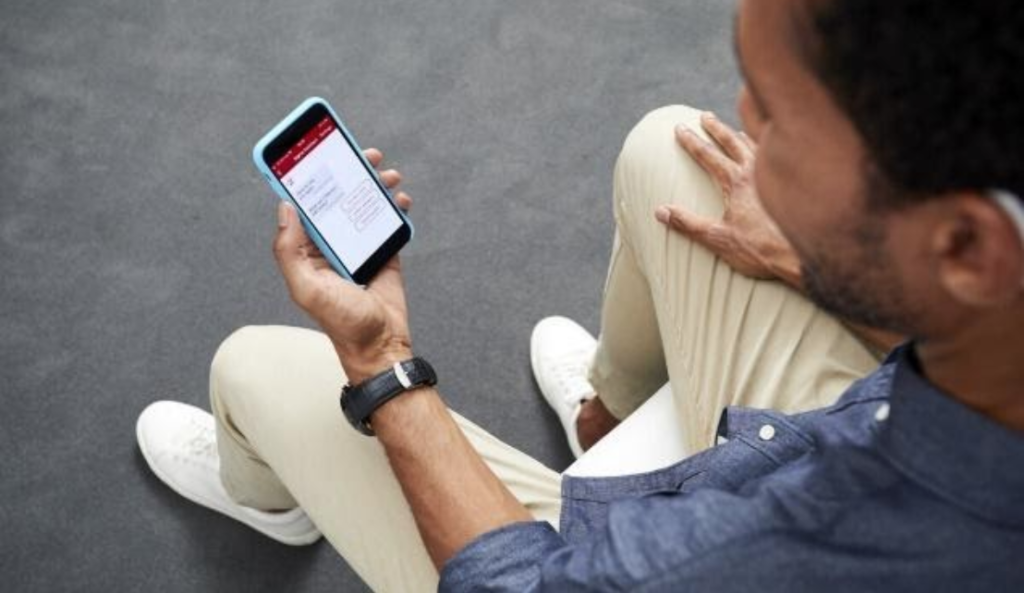 ---
Signia TeleCare
With TeleCare you can learn about your hearing aids, so you become familiar with them more quickly and you can also provide feedback on your experience for better individualisation. You can also communicate with your hearing care professional via text, voice or video CareChat.
TeleCare enables you to arrange virtual appointments so you get support when you need it – even when you cannot visit your hearing care professional in person. You can also send instant feedback on your daily satisfaction with your hearing aids. It's completely intuitive.
If you're struggling to follow a conversation, you can immediately use the Signia Assistant. In case the issue persists, you can arrange a virtual appointment with your hearing care professional and he or she can adjust your hearing aids to optimally process your challenging acoustic environment in that moment and in the future.
No other hearing aids come close to this level of remote support in real-life situations.
Download the Signia App today
To take advantage of the combined power of the Signia Assistant and TeleCare, you can download the Signia App for free via the App Store® or Google Play™. Your hearing care professional will typically help you download and install the app, so it is ready for use.
If you would like any further information regarding the Signia products or on how South East Hearing Care Centres can assist with your hearing requirements, please feel free to contact us to arrange a consultation on 01403 218863 or email us at admin@hearingcarecentres.co.uk and we will do our best to meet your needs.
Signia App FAQs
Where can I find the Signia app?
The Signia app is freely downloadable in the Apple App Store and Google Play Store of all compatible iOS and Android devices.
With which hearing aids is the Signia app compatible?
The Signia app is compatible with the complete Signia hearing aid portfolio, including Nx and Xperience.
With which mobile devices is the Signia app compatible?
The Signia app is compatible with most of the Android (Android 5.0 and higher) and Apple (iOS version 9.3 and higher) devices.
What kind of adjustments can I make by using the Signia app?
Using the Signia app, you can:
change the hearing program and microphone volume level
adjust the sound balance (basses and trebles)
adjust the Tinnitus therapy signal (if available)
adjust the directionality of the hearing aid microphones individually by using the 360° Spatial Configurator
manage your audio streaming devices (e.g. StreamLine TV, StreamLine Mic, CROS devices etc) and control their volume discreetly
stay in closer contact with your hearing care professional and get individual remote support via TeleCare (a prior activation by your hearing care professional is needed)
As a result, the Signia app offers you a wide variety of individual adjustment options enabling further personalisation of your hearing experience.
What kind of permissions does the Signia app require and request?
Depending on the operating system of your mobile device as well as the type of your hearing aids, the Signia app may require some initial permissions like:
receiving notifications
to get notifications from your Hearing Care Provider
accessing the motion & fitness activity
to improve your listening experience while you are moving, walking or in any other activity
accessing the location services:
to use the activity/movement/walking detection feature
to keep the application alive in the background (Please note: No location data is transferred!)
accessing the camera, audio, photos and media files
to receive a video call from your hearing care professional (available upon prior activation by your hearing care professional).