Hearing aids can make a big difference in the quality of life for people who have difficulties with their hearing. Deciding to get a hearing aid free from the NHS or pay to for them from a Private hearing care provider can be a difficult decision.
The information below explains the difference options available between the NHS and Private.
When we see so many providers of hearing care around and a plethora of online offerings, how do we sort through all the information and choose someone we can trust?
We tend to break down our searches into simple categories and then break these down still further. This can be done in nearly all sections with two or three simple questions:
Is the hearing care provider in the public or private sector? In other words, is the service provided paid for or free.
Are they part of a national or global high street chain?
Are they independent and more consultative in their process?
The next group of questions will begin to narrow the search:
Are they operating from full time premises?
Are they easy to get to or local?
Are they experienced and for how long?
The next questions are more to find out what is involved:
Does their website explain the different process to go through?
Is equipment levels and battery of tests explained?
What is included in the aftercare?
The pros and cons
Choosing the NHS
Going through the NHS route will certainly be cost effective as the provision is free at the point of service. The cons are not getting the most up to date technology as the NHS always has solutions which are several years old at best.
The battery of diagnostic tests is generally fewer and less comprehensive. You may not be able to choose your appointment time or day. Waiting times for appointments can be many weeks or months depending on post code area. Aftercare or problem solving is very slow and can lead to long periods with equipment not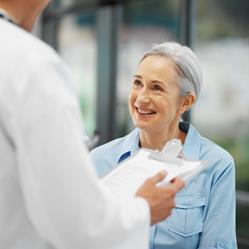 working. A GP referral is required which can add time before a diagnostic hearing test is performed.
Dealing with a national or global high street chain will usually mean there is somewhere local and convenient. The technology can be more up to date.
There will be a wider choice of styles and can be more bespoke or customised to your personal preferences. The cons however are considerable. They include a high turnover of staff with little continuity or time to build a lasting relationship. Most national chains are allied to one manufacturer which limits choice. They may show other brands but predominantly stick to one supplier as they get better discounts this way. They are time precious so appointments can appear rushed and the battery of tests limited to a bare minimum. There is a higher sales pressure feeling.
Choosing private services
Going independently certainly results in the widest choice of hearing aid styles, manufacturers and technology. Always up to date and often have solutions before the large
high street chains. Continuity of staff and knowledge of your needs.  Appointment times to suit you. The luxury of time to fully consider your requirements and a much more consistent and wider battery of tests that time does not allow for in the large commercial chains. Investment in the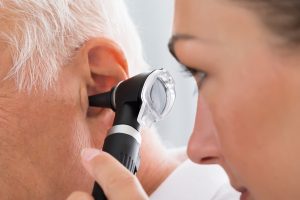 latest diagnostic equipment and regular training and attendance at workshops and seminars. Ability to react promptly and resolve issues satisfactorily. Comprehensive verification and outcome measures which show patient benefit outcomes. And of course, you can self-refer to cut down waiting times.
Some of the diagnostic tests involved are pure tone audiometry, clinical tympanometry, video-otoscopy, word list speech tests, speech in noise tests, hearing aid simulation, speech mapping, tone decay tests, Acoustic reflex (AR) testing, probe mic measurements of the ear both aided and unaided and balance tests. Certification for Lyric testing, sizing and fitting.This is available exclusively in less than sixty locations across the United Kingdom and Ireland. This invisible extended wear solution is only provided through highly vetted, qualified and certified independent hearing care providers.
There have been many surveys on who are the best providers of private hearing care and independent providers always come out top above all the national high street chains.
Summary
In conclusion try and find an independent audiologist and don't be afraid to have a hearing test at different establishments to see how little or how much they do. The more diagnostics the better the results.

Shop local, shop independently at South east Hearing Care Centres. Get in touch with your local family run hearing care providers today for more information.