We always welcome and value feedback from our clients.
The testimonials help us improve areas of our service and show we are getting it right. All testimonials can be emailed to us at: admin@hearingcarecentres.co.uk.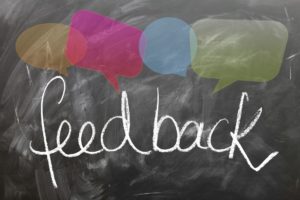 Testimonial – Anthony, Kent
Personally?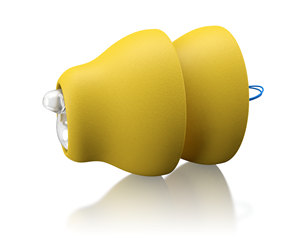 Since being fitted with the device I now find myself engaging in more face-to-face conversations rather than telephone calls. I was unaware that I was becoming less social-able and not participating in the conversations with friends. This was because I was embarrassed by my hearing difficulties. Also I realised that I was missing key elements to TV shows and movies because was unable to hear what was going on. But now with Lyric I am fully enjoying TV shows and Movies and conversations with my friends again.
Professionally?
I am more confident in meetings and workshops that I regularly host – I now find that I don't need to worry about trying to hear the question that are being asked and I can focus more on the answers and the content.
I would indeed and have already recommended Lyric to other friends who are current hearing aid wearers. Completely life changing!
Anthony was treated at Bromley Hearing Care Centre
---
Testimonial – Mrs Jan Jhurry
It was quite by chance that I discovered the Lyric in-ear hearing aid, during a trip to the local Chinese takeaway in Roffey.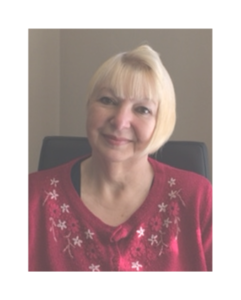 I was reading the free paper and came across a half page ad run by South East Hearing Care Centres in nearby Horsham, West Sussex. I read with some scepticism the ad, an in-ear unseen hearing aid that you leave in situ, don't need to turn off, can shower, sleep and wake up hearing. All the things I had dreamed of being able to do for so long, WOW.
I have been deaf for 40 years; I have Otosclerosis in both ears. My failing hearing thwarted my nursing career. How could I, as a health visitor, perform hearing tests on babies and children, when I couldn't hear the test myself?
I initially resorted to surgery, having a stapedectomy which improved my hearing for about 7 years, but gradually the loss returned and I had to resort to hearing aids.
My experience with other in-ear and post aural aids has been poor. I find them uncomfortable and the sound quality poor. They whistle and when in conversation with more than 1 person or in a crowd it becomes very difficult. Also, there is all the angst with batteries and the cosmetic look of wearing an aid.
Speaking on the phone for me was dreadful and I became so concerned that I wouldn't hear what was being said – I refused to use the phone and lost all confidence in myself. This was most difficult as we run a business and it meant my husband Michael had to compensate for me in a lot of situations, both work, social, family and personal.
After some thought and discussion with my husband Michael I decided to seek better and further information about the Lyric and phoned Rob at the Horsham branch. He explained about the aid, its costs and benefits, but also that it may not suit everyone. I particularly liked the fact that he was not pushy and allowed me to decide in my own time to give it a try.
The big day arrived and Michael and I went along to the Horsham branch. I had my hearing tested and the 1st aid inserted and the trial month commenced. From that moment onwards I had my life back, I could hear! Speech was more natural sounding and after so many years I could hear my husband's French accent again, which made me cry.
I can now speak on the phone and hear what people are saying to me. Crowds, though still not comfortable sound wise, are better and I am much more confident that I will hear what is being said.
But joy of joy, it really does what it said in the advert! You sleep and don't have to turn it off and wake up hearing immediately. No replacement batteries, you can shower and wash your hair and no one knows you are wearing an aid. Thank you so much to Rob, his team and the people at Phonak, you have given me something back which I treasure.
Jan was treated by Rob Davies from South East Hearing Care Centres, at the Lyric Centre in Bishopric, Horsham.
---
Testimonial – Mr Andrew Simmons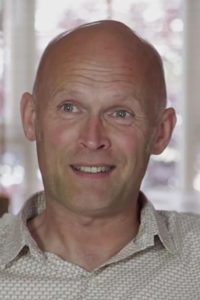 Hi Rob,
Firstly, many thanks for seeing me at such short notice on Friday.
As I am probably the first UK (and possibly Europe), wearer of the new Lyric 3, I wanted to tell you just how great I think they are. Phonak have obviously made several improvements to this latest upgrade. Here's what I have noticed:
I don't have to have them on full as I did before
Phone calls seem clearer
I can place music in the car and at home again
Last Saturday at the Dome in the bar area I could hear conversation much clearer than before and without any overpowering background sounds
My Cens have for the first time in two years been a pleasure to wear
So lots of positives and of course the happier I am the better the tinnitus!!! I think you will be hearing a lot more positive feedback in the months to come. Many many thanks Rob.
Bye for now
Andy Simmons
Andy was treated by Rob Davies from South East Hearing Care Centres, at the Lyric Centre in Bishopric, Horsham.
---
Testimonial – Nick Morgan-Jones
Nick grew up in Ringmer, East Sussex, as the middle child of 3 and led a normal life unaware of any hearing problems.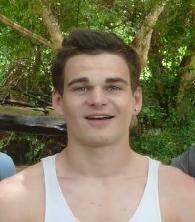 The first sign of any problem came when Nick was in Year 6, aged 10, when he realised that he couldn't hear the alarm on his watch. The high pitched frequency was out of his hearing range – although everyone else seemed to be able to hear it.
Nick's parents took him to the Audiology department at Brighton Hospital to get a hearing test, and sure enough he found out he was impaired. "This was quite a shock as I had had no learning difficulties. Out of my siblings I was the one to start speaking at the youngest age and had always done well at school."
Nick added: "I remember when I was told that I'd need hearing aids I was actually happy. Since at the time I didn't think my hearing was really a problem at all (and also being 10 years old), I thought that hearing aids would give me super-powered hearing and I'd be able to hear through walls."
However, Nick soon found the sound through his hearing aids strange and artificial, and he very quickly found having huge clumps of plastic in his ears uncomfortable and he made the decision to wear them as little as possible. Nick got hearing aids at the very end of Primary school (he attended Laughton Community Primary School) and started properly wearing them at Secondary School (Ringmer Community College).
Nick said: "I used to constantly fight my mum to convince her that I didn't need them, but she insisted that I wore them at least during lessons and compromised by telling me I could take them out at break time and after school." But Nick said that soon he had given up altogether and wore them as little as possible. He had hit adolescence and became very conscious of how he looked.
Nick said: "One of the main problems was that teachers had 'hearing impaired' written next to my name on the registers – so if they didn't really know me they assumed I was more or less completely deaf and enunciated in such an over the top way that I had to ask for it to be taken off the register to save embarrassment."
He added: "Because I didn't wear my hearing aids often throughout school, I refrained from starting conversations with people just to save myself the embarrassment if I misheard something. I also felt that I was inferior to everyone else if I couldn't take part in conversations normally."
Last year, Nick's dad Julian saw an advert for the Phonak Lyric device, an invisible device which, once fitted out of sight in the ear canal, is designed to be worn 24 hours a day, 7 days a week. Nick said: "They were what I had been waiting for for so long. The idea of having hearing aids that had brilliant sound quality, were invisible and wearable 24/7 was unbelievable. They've been incredible. Just after the first few days of wearing them, my parents could tell the difference. I could have a conversation with someone between rooms without saying 'what' even once, let alone a thousand times! They've given me so much confidence and have given me 'normal' hearing like everyone else – they've really taken a weight off my shoulders in a lot of social situations."
Nick, now 20 and a student at the University of Leeds, urges other youngsters with hearing loss to seek help. He said that if he could tell the 10-year-old version of himself anything, he would say: "Don't pretend the hearing problem isn't there. Facing up to my hearing loss has meant that it has become much less of a problem for me – it could do the same for you."
Nick was treated by Rob Davies from South East Hearing Care Centres, at the Lyric Centre in Bishopric, Horsham.