UNITRON HEARING AIDS
Doing something to improve your quality of life should feel amazing – but our clients usually aren't so excited about the idea of buying hearing instruments. In fact, more than a third of newly-diagnosed clients with hearing loss won't make a purchase at all.
You are also bringing high expectations to the table, so it's crucial that a hearing solution looks, feels and, most importantly, sounds great right from the start. Have an amazing first impression with SoundCoreTM  – a highly intelligent signal processing system that provides the natural listening experience you will want starting at the first fit.
Available on our Discover platform, SoundCore combines four powerful technologies to provide a human-like listening experience. SoundNav 3.0, Sound Conductor, Spatial Awareness, and SpeechPro all work together to help people hear more clearly and comfortably in every conversation, in every environment.
The FLEX experience

Our FLEX™ experience is a stand-out solution that delivers the most flexible, empowering, and easy hearing care experience. Make every step of the hearing care journey enjoyable, starting with the very first appointment.
New or repeat wearers have the freedom to try great sounding hearing instruments in the places they spend time, every day. All without the pressure of making a decision or a financial commitment.
Completely understand any hearing lifestyle with a comprehensive view of the listening environments where time is actually spent. Combine this with in-the-moment ratings of hearing experience quality and take advantage of these insights for the most personalized hearing solution.
Change is constant. Our open platform approach provides the unique opportunity to upgrade technology levels at any time during the lifespan of the existing hearing solution hardware.

We set the standard. Now we're raising the bar.
The Hear the World (HTW) Foundation is a Sonova Group (of which Unitron is a part) initiative and non-profit organization with a mission to address the hearing loss challenges facing developing countries and create a world in which each person has the chance of good hearing. To date, more than 50 projects on five continents have been supported by the foundation, helping hundreds of children.
Founded by Sonova, the non-profit Swiss foundation has supported over 80 projects in 39 countries with funding, hearing aid technology and expertise. Unitron employees are encouraged to volunteer and participate in Hear the World projects worldwide.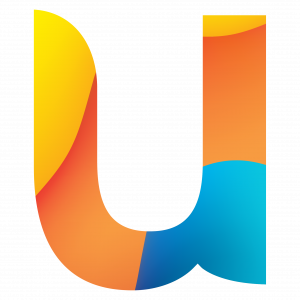 What our clients say
Two members of my family have just received excellent advice and treatment at the Chichester Centre.

My husband for ear plugs advice and my 12 year old son, who has been suffering with excessive ear wax building up for the past year or so and being told by GP that can do nothing except keep putting drops in.

Within 15 minutes he had his ears safely unblocked, using micro suction and washing, something the GP said was not available. My son is like a different child and can actually hear again.

Thank You!

Mr J Llewellyn – Chichester patient