Signia's iconic Styletto X combines award-winning¹ design and rechargeability with crystal clear sound so you can always hear what matters to you. Life is too short to not live it to the full! You should have the freedom to enjoy your own lifestyle without compromise – and hearing aids should help you to do so with ease, despite hearing loss.
Choose Signia Styletto X hearwear to benefit from a range of features, including:
Highly sophisticated design
Sleek fit
Wireless charging
Full 24/7 remote assistance – the Signia App
Bluetooth connectivity
Fully charged in 4 hours
Contact our friendly and professional team today to enquire about this hearing aid and learn more about how it could work for you.
Experience revolutionary Styletto X hearwear from Signia
Even though hearing aids are no longer the bulky medical devices of the past, too many people who need them choose not to wear them simply because the look and feel does not match how they see themselves.
Unfortunately, a delay in addressing a hearing loss risks making matters worse – untreated hearing loss can lead to further deterioration in hearing.
What if there were hearing aids that allow you to live life on your terms? With Styletto X from Signia, you can do just that. You will be able to enjoy conversations with friends and loved ones knowing that you can understand conversations without hindrance.
This is because Signia's iconic new Styletto X combines award-winning design¹ and rechargeability with crystal clear sound so you can always hear what matters to you:
Your complete hearing experience
Styletto X transforms the outdated image of hearing aids into highly sophisticated hearwear™. Pure in design, sophisticated in form, with graceful lines and a sleek refined fit – Styletto X is impactful, even before you slip it on.
The revolutionary slim-line design allows you to wear your Styletto X with complete confidence because it looks and feels like a high-end Bluetooth device, complete with an elegant pocket-sized wireless charging case.
Styletto X is also available in the contemporary colour combinations:
Black / Silver
Cosmic Blue / Rose Gold
Snow White / Rose Gold
White
Black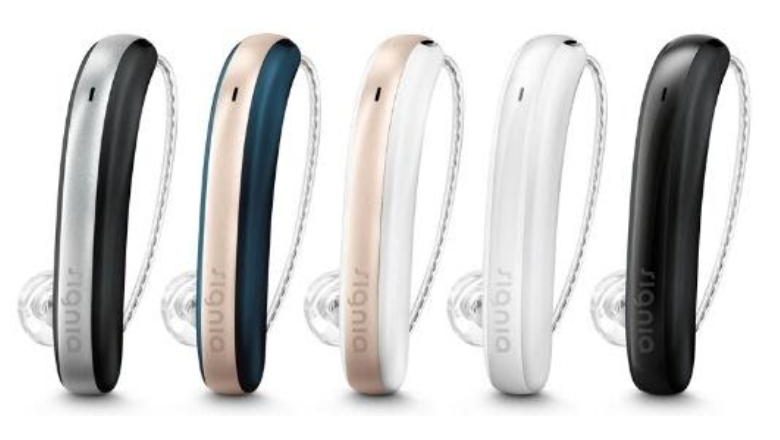 Containing the revolutionary Signia Xperience chip for clear sound and speech comprehension even in noisy environments, as well as the convenience of charging on-the-go and full remote assistance – Styletto X meets all your hearing needs.
The unique acoustic-motion sensors allow Styletto X to optimise your hearing in every situation. In fact, 82% of test subjects believe Xperience hearing aids provide the best speech understanding across all listening situations2.
By combining this state-of-the-art Signia Xperience hearing technology with Bluetooth connectivity for calls, music and high-quality TV sound streamed to the devices, Styletto X delivers the most complete hearing experience to match its unique design.
Why choose Styletto X hearing aids?
Easy to use and extremely portable
Styletto X combines iconic design with innovative charging convenience for the ultimate in wearability. It provides a full day's wear including 5 hours of streaming3, so you can enjoy your favourite TV shows, films, music and stream calls straight to your hearing aids!
The pocket-sized portable charging case is the world's first hearing aid charger with Qi wireless technology, enabling you to simply place the charger on a charging pad instead of having to plug it into the mains. The charging case delivers an astounding 3 days4 of user autonomy without the need to charge the case5 and is fully charged in just 4 hours.
Plus, a 30-minute fast charge provides an additional 5 hours of use – or 3 hours of streaming – for complete flexibility and convenience on the move.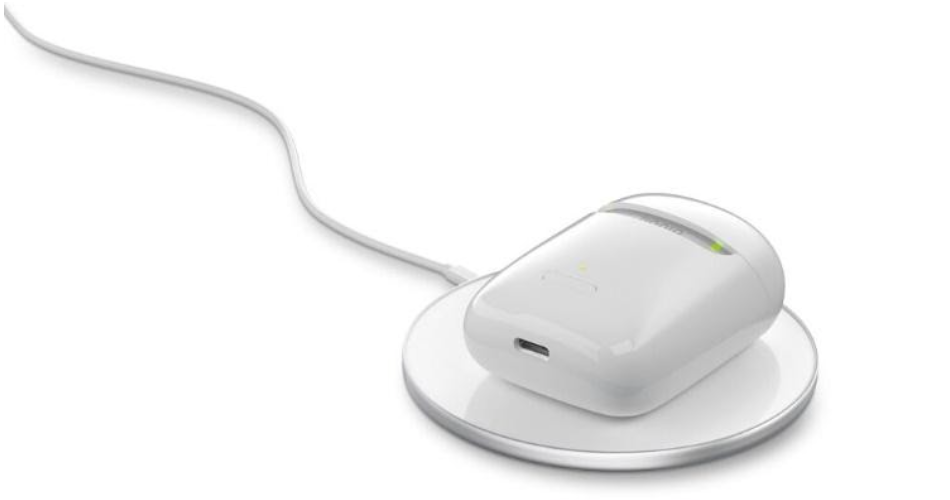 Signia Assistant included: Your very own hearing companion
Styletto X also comes with the artificial intelligence of the revolutionary Signia Assistant – designed for personal support right at your fingertips. The Signia Assistant lives in the Signia app, available for both iOS and Android smartphones. It serves as your very own hearing companion, allowing you to stay fully involved in life in all hearing situations.
The Signia Assistant provides:
Settings tailored to your personal preferences so you can be confident of ultimate sound clarity and the best speech comprehension in every situation
Answers to your questions about how to handle your hearing aids so you can easily recall every detail discussed during the appointment with your Hear Care Professional
Highly intuitive 24/7 support wherever and whenever you need it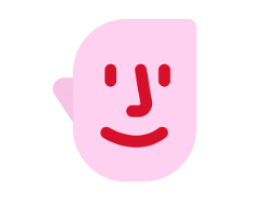 Using artificial intelligence, the Signia Assistant learns your preferences to give you the most personalised hearing experience possible. Now you can relax, safe in the knowledge that the Signia Assistant acts as an extension of your Hearing Care Professional – when you are unable to see them.
Accompanying you in every step of your journey, the Assistant should help boost your confidence and make you feel more in control of your hearing success – as reported by an overwhelming 93% of Signia Assistant users6.
Hear what matters to you – with Signia hearing aids
The new Styletto X from Signia delivers the most advanced technology tailored to your personal hearing and wearing preferences. It allows you to enjoy a complete hearing experience without limitations!
If you would like any further information regarding the products above or how South East Hearing Care Centres can assist with your hearing requirements, please feel free to call to arrange a consultation on 01403 218863 or email us at admin@hearingcarecentres.co.uk and we will do our best to meet your needs.
Styletto X FAQs
For which levels of hearing loss is Styletto X suitable?
Styletto X is suitable for a large range of hearing loss covering mild, moderate and severe via the exchangeable miniReceivers.
Which rechargeability tech does Styletto X have, and which advantages does it offer?
Styletto X has the Lithium-Ion rechargeability technology which is heavily used in various big industries like consumer electronics, automobile, etc. The Lithium-Ion battery is deemed the best rechargeability solution in the hearing aid industry due to its:
Longer daily runtime and a longer overall lifetime
Shorter charging time (together with a fast charging option)
High usability/convenience for the user
What is the battery runtime of Styletto X?
Fully charged Styletto hearing aids provide an:
up to 19 hours daily runtime without streaming
up to 16 hours daily runtime with 5 hours direct streaming
The runtime of all lithium-ion rechargeable batteries reduces over time. The estimates are based on fresh lithium-ion rechargeable battery capacity. Under normal operating conditions, the battery will retain up to 80% of its initial capacity after around 2 years of use.
Please note that battery performance will vary depending on individual usage patterns and environmental conditions.
How long does it take to fully charge Styletto X hearing aids?
A full charge of Styletto X takes just 4 hours – not long at all!
Is there a possibility of faster charging if I do not have time to wait for a full charge?
With "charging-on-the-go" provided by Styletto X's ultra-slim portable charging case, charging is possible anywhere, free from plugs or cables. And only 30 minutes charging allows wearers an:
up to 5 hours additional regular use (without streaming); or
up to 3 hours additional streaming time
How long does the battery of the portable charging case hold?
Styletto charging case allows three full charges of your hearing aids "on the go". This delivers an astounding 4 days* of user autonomy. *based on 16 hours daily wearing time including 5 hours of direct streaming 
What are the user control elements of Styletto X?
Styletto has no 'onboard' controls. It is remotely controllable via the Signia App or via miniPocket accessory – preserving its sleek style and ultimate convenience!
1 Red Dot Design Award 2019, iF Design Award 2019
2 Based upon Signia data files
3 Based on 19 hours wearing per day, or 16 hours wearing incl. 5 hours streaming per day
4 Based on 16 hours wearing incl. 5 hours streaming per day
5 The charging case can be fully charged in just 3 hours via a cable or 5 hours with Qi wireless charging
6 Based upon Signia data files