The totally discreet Silk X hearing aids give you the confidence of knowing that no one even notices you are wearing them. Silk X heating aids by Signia are 'nearly invisible' and are one of the world's smallest hearing aids.
The only ready-to-wear in-the-ear device benefiting from the revolutionary Signia Xperience technology, Silk X delivers clear sound and speech comprehension in an ultra-discreet size. So, you can hear what matters to you, even in noisy situations.
Discover more about these incredible hearing aids and if you would like to enquire with our team, please call 01403 218 863 (Horsham), 01243 774 536 (Chichester), 01323 899 655 (Seaford) or submit a contact form.
'nearly invisible' Signia Silk X hearing aids
One of the world's smallest hearing aids
Innovative soft silicone sleeves
Ready to comfortably wear
Remote control options with the Signia App
Use for making calls and listening to music
The true-to-life sound of the Signia Xperience technology platform
Whether you are spending time with the important people in your life or meeting a new special someone, Signia's new Silk X hearing aids give you that boost of confidence from knowing they are 'nearly invisible'.
One of the world's smallest hearing aids, Silk X is ready to wear on the spot without any fuss or waiting times thanks to its super soft silicone sleeves that allow it to hide comfortably in your ear.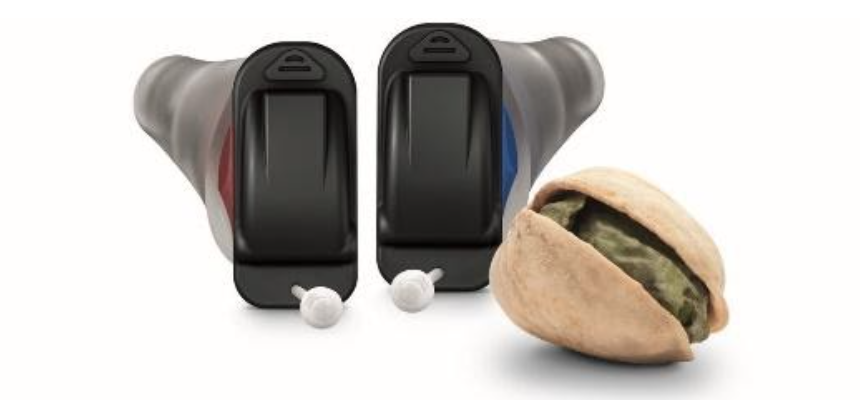 Tailor-made without the wait
Silk X is fitted with highly adaptable soft-silicone click sleeves that simply click onto the hearing aids to ensure a high level of comfort and secure fit in your ear – formerly only available with custom-made housings.
Of course, custom-made hearing aids require waiting times because they need to be manufactured to the precise measurements of your ear canal(s) – Signia's innovative click sleeves enable you to wear Silk X on the spot!
The sleeves come in 4 different sizes suitable for most ear anatomies and hearing needs, so there is generally no wait (as with other in-the-ear devices). The colour coding of red for right and blue for left helps you to put the hearing aids in the correct ear easily without confusion.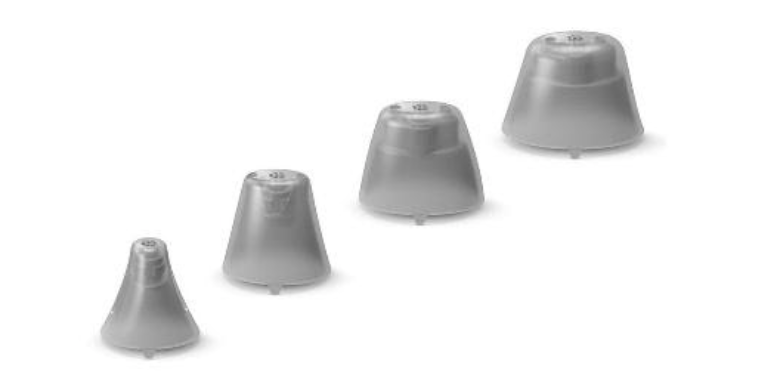 Crystal-clear sound in every situation
In many busy places (wherever there's a high level of ambient noise), holding a conversation requires concentration and effort! This is true for people with normal hearing, let alone anyone with hearing loss.
Silk X tackles these acoustic challenges expertly with the true-to-life sound of the Signia Xperience technology platform, the hearing aids' equivalent of an operating system. Thanks to Signia Xperience, you hear what matters to you.
Perfectly positioned for phone calls and music
Unlike hearing aids that sit behind the ear, Silk X's microphones pick up sound inside the ear canal. This enables you to make a phone call and listen to music in the way you are used to, including with over-ear headphones. Because Silk X is so convenient and discreet, you could easily forget you are even wearing the tiny hearing aids.
In addition to their miniature size and advanced hearing technology, these tiny hearing aids also boast discreet remote-control options with the Signia app and the miniPocket accessory on your keyring, so no one even knows you are adjusting the volume or sound.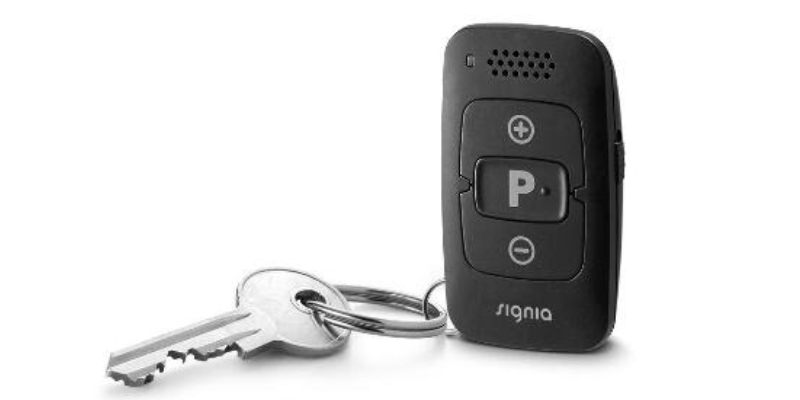 Remote support when you need it
The Signia app also offers you Signia TeleCare for intuitive guidance and remote support from South East Hearing Care Centres. TeleCare lets you learn about your hearing aids, so you become familiar with them more quickly.
You can also use it to provide feedback on your hearing experience for better individualisation. You can even communicate with South East Hearing Care Centres via text, voice or video CareChat, for a 'new standard' in personal support.
Silk X is also compatible with the new CROS Silk X device for people with unaidable hearing loss in one ear. It is the world's most advanced CROS in-the-ear hearing aid that is ready to wear.
If you would like any further information regarding the products above or how South East Hearing Care Centres can assist with your hearing requirements, please feel free to call to arrange a consultation on 01403 218863 or email us at admin@hearingcarecentres.co.uk and we will do our best to meet your needs.
Silk X FAQs
I need an 'invisible' device, is Silk X really the right solution for me?
Although there are many factors that go into which hearing aid is right for you – if discretion is pretty-much top of your list, then YES! With its high level of discretion, Silk X is practically invisible. Your Hearing Care Professional will also advise upon suitability, depending on your type of loss.
Can I control my Silk X hearing aids remotely?
Yes – Signia offers a direct and very convenient remote control of your Silk X hearing aids via the Signia app, which is freely downloadable to your Apple or Android smartphone.
If I don't have access to a smartphone or don't feel comfortable using apps, is there a remote control possibility for Silk X other than an app?
Yes – the Signia miniPocket accessory also provides a highly discreet and convenient remote control.
Can I stream phone calls, music and/or TV into my Silk X hearing aids?
With the Twin Phone functionality Signia offers, activated via the Signia app or miniPocket accessory, you can hear a phone call in both hearing aids if your phone will be held close to one hearing aid.
Music and TV streaming are not yet supported, due to Silk X's tiny size.
I have hearing loss in one ear only – do you have an 'invisible' solution for me?
Yes – you can use Silk X together with CROS Silk X. They are compatible with each other and provide the best hearing quality together with the highest discretion!