11th January 2018
Lyric FAQs
Am I a good Candidate for Lyric?
Lyric is designed for people with mild to moderately-severe hearing loss. Why not take our online questionnaire to help you decide if the benefits of Lyric suit your lifestyle.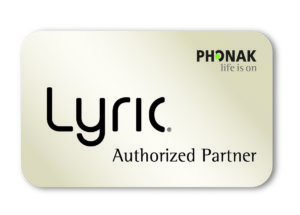 How can I try Lyric?
To experience Lyric, visit any one of our Clinics, all of which are Certified Lyric Providers. Lyric can be placed in your ear during a routine hearing appointment, so you can experience the benefits of an invisible device with clear natural sound on the same day.
What happens at the Lyric assessment?
All our audiologists are Lyric trained professionals. Your hearing loss, ear size and shape will be assessed, along with your lifestyle and any medical conditions. This determines whether Lyric is suitable for you.
What does the Lyric assessment cost?
The initial assessment fee is £75 and takes up to 90 minutes. If your ears are suitable for Lyric, they will be fitted the same day for a 30-day risk-free trial. We are confident that once fitted with Lyric you will not want to return to a conventional hearing aid.
Does Lyric require a medical procedure?
No. Lyric is placed in the ear canal and fully programmed by Lyric trained hearing audiologists at any one of our Clinics.
Can I remove the Lyric hearing device myself?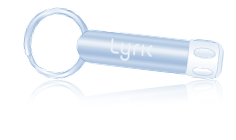 If you need to remove Lyric yourself, it is not a problem. At your initial Lyric assessment, we will provide you with a safe and easy to use removal tool. However, Lyric is not designed to be reinserted once removed. You will need to come back to us for a replacement.
How long does the Lyric hearing device last?
Each Lyric device lasts for months at a time. However, duration of battery life varies by patient and is subject to individual ear conditions.
What does it feel like to wear Lyric?
Lyric is made from a soft biocompatible material designed to contour to the ear canal. It ensures natural ventilation with a comfortable and stable placement.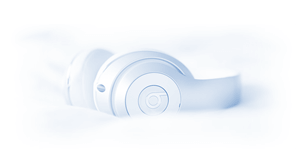 Can I use headsets or earphones with Lyric?
Yes, one of the benefits of Lyric is that you can continue to use external headphones and external hearing protection, including standard iPod earphones. We don't recommend the use of inserted headsets or earplugs, as they may dislodge the device. Check with us if you are not sure.
Can I use my mobile or any other phone whilst wearing Lyric?
Yes, because Lyric is inserted deep in the ear cancal, it can be worn whilst talking on a mobile or phone. In fact, the beauty of Lyric is that it can be worn during most daily activities, including sleeping, showering and exercising.
Is it safe to shower with Lyric?
Lyric can be worn in the shower or during water activities where the head is not fully submerged under water. Please note that Lyric is water resistant, not waterproof.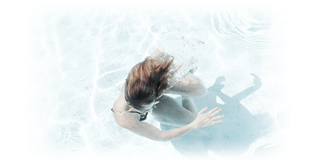 Is it safe to swim with Lyric?
Custom made swim moulds can be worn successfully with Lyric. However, underwater swimming and diving are not recommended. If you are a regular swimmer, speak to us about protecting your devices during water activities.
Can I fly on a plane whilst wearing Lyric?
Yes, it is perfectly safe.
Will Lyric set off metal detectors?
No. The metal components in Lyric are too small to set off metal detectors.
Is it safe to have an MRI, X-ray or CT scan whilst wearing Lyric?
Lyric must be removed before you have an MRI but is fine to wear during an X-ray or CT scan. However, in all cases we recommend that you inform the physician and/or technician about the Lyric device.
How do I purchase Lyric?
Lyric is sold on a yearly subscription basis, due to the device being replaced with a new one at regular intervals throughout the year. Please contact us for more details of Lyric subscription costs.
What does a Lyric subscription cover?
A subscription covers one year of Lyric hearing, which includes all appointments and replacement Lyric devices. With Lyric, there are no repairs or battery replacements and you will receive new technology updates as they become available. When you need a new Lyric, just visit us for a replacement device. These visits typically take around 15 minutes.
How do I get help with my Lyric if I am out of town?
If you are travelling and need help with your Lyric, you can visit any Certified Lyric Provider in countries where Lyric is available. However, this is not covered by your subscription and the provider may charge a fee for their services. Further details can be found at the official Phonak Lyric website.
---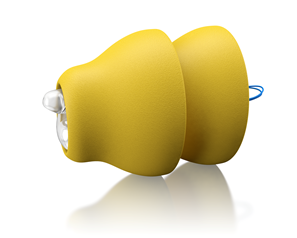 For your Lyric assessment
and 30-day risk free trial,
call us on 0800 048 48 09,
or fill out the online form:
What our clients say
Two members of my family have just received excellent advice and treatment at the Chichester Centre.

My husband for ear plugs advice and my 12 year old son, who has been suffering with excessive ear wax building up for the past year or so and being told by GP that can do nothing except keep putting drops in.

Within 15 minutes he had his ears safely unblocked, using micro suction and washing, something the GP said was not available. My son is like a different child and can actually hear again.

Thank You!

Mr J Llewellyn – Chichester patient