About Widex
Widex is a family owned company founded in Denmark in 1956. Today, it is one of the world's largest manufacturers of hearing aids. Widex hearing aids are sold in more than 100 countries around the world, and the company employs over 4,000 people worldwide.
We develop digital technology at a level of quality that few can match, and this has forged our reputation as one of the most innovative manufacturers in the industry. Our uncompromising approach to innovation has led to such advances as the world's first digital in-the-ear hearing aid, as well as our own revolutionary wireless technology.
Our mission is to provide the absolute best hearing aids and customer services. We offer the most advanced, natural sound on the market. Our products let people connect and communicate easily.
Helping people hear is our business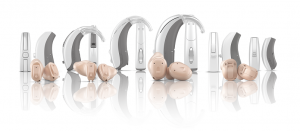 Widex hearing aids don't just sound spectacular. They look spectacular too. Combining technology with functionality and aesthetics is a typical attribute of the Widex design.
Of course, for Widex good design doesn't just apply to the outside of our hearing aids but the inside as well.
From the drawing board to the finished article, every aspect of a Widex hearing aid is designed to work, perform and sound as close to perfect as possible.
WIDEX ZEN THERAPY
RELIEF AGAINST TINNITUS
A comprehensive and professional way of managing tinnitus. For people bothered by ringing or buzzing in the ears.
Widex Zen Therapy is a comprehensive tinnitus management program.
The Widex Zen Therapy program was created to ensure that tinnitus does not negatively impact your quality of life.
Since its introduction in 2012 Widex Zen Therapy has been widely accepted as comprehensive and professional way of managing tinnitus.
A HOLISTIC APPROACH
Widex Zen Therapy consists of four components that can be tailored to your individually needs.
Amplification
Many of those who suffer from tinnitus also have hearing loss. Amplification can be used to stimulate the ears and brain to reduce the contrast between the surrounding sounds and the tinnitus. Hearing aids can be very effective in decreasing the perception of tinnitus.
Relaxation
Relaxation exercises and sleep management exercises are often efficient ways of bringing down the stress that often is a part of tinnitus.
Counselling
Provides you with information relevant to you and your tinnitus in order to help you change the negative interpretation of tinnitus.
Fractal tones
Fractal tones are designed to provide relaxation and may also be used as sound therapy tool. Music is believed to be helpful in reducing stress because of the wide range of neural structures that are activated.
What our clients say
Two members of my family have just received excellent advice and treatment at the Chichester Centre.

My husband for ear plugs advice and my 12 year old son, who has been suffering with excessive ear wax building up for the past year or so and being told by GP that can do nothing except keep putting drops in.

Within 15 minutes he had his ears safely unblocked, using micro suction and washing, something the GP said was not available. My son is like a different child and can actually hear again.

Thank You!

Mr J Llewellyn – Chichester patient